Justified News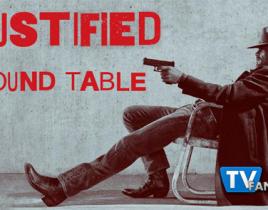 FX wrapped up Justified Season 4 this week with "Ghosts," an episode that resulted in heartbreak for Boyd and reflection for Raylan. In this edition of the...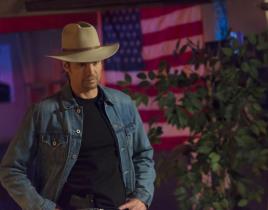 What do you tell yourself at night, when you lay your head down, that allows you to wake up in the morning pretending that you're not the bad guy? Not only...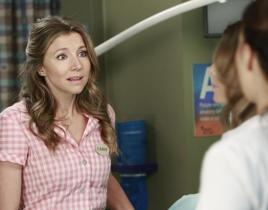 As I empty out this week's Notebook, I've got two actresses who are doing pulling double duty on two different shows, along with intel from Sam...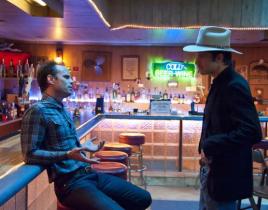 Days prior to the Justified Season 4 finale, FX has given fans of this outstanding drama a reason to celebrate: It has been renewed for a fifth season. The...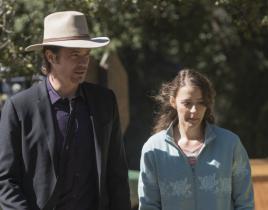 After the thrilling events of last week's "Decoy," Justified took its foot off the pedal just a bit to showcase the more subtle brilliance of this show in ...

Justified Season 4 has centered on Raylan's quest for a promotion, the hunt for Drew Thompson and, as Joelle Carter explained in our exclusive interview ye...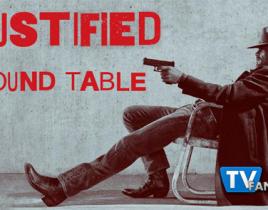 Drew Thompson may have been in US Marshal custody, but the Detroit mob wasn't ready to give up the chase. "Decoy" was an epic showdown between those protec...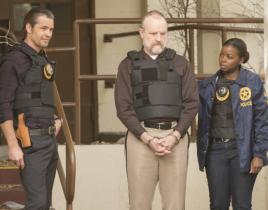 A decoy can be defined as anything used as a lure. Unless you don't have a pulse, Justified's "Decoy" lured you into watching every second ...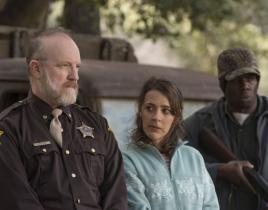 This fourth season of Justified hasn't felt like the three the preceded it. The search for Drew Thompson - in one way or another - has really seemed ...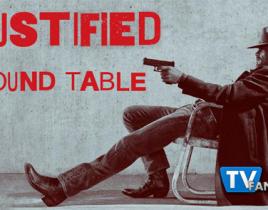 We learned the identity of Drew Thompson this week, as Justified Season 4 aired an especially important episode. In this edition of the TV Fanatic Round Ta...