Pretty Little Liars (Page 3)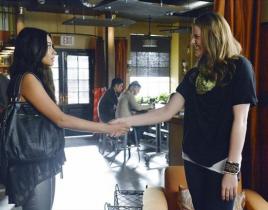 Last week's Pretty Little Liars episode ventured a little too far into crazy territory, and I'm glad to say that things have evened off with this week's in...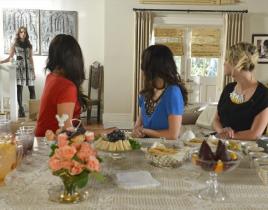 Spencer will return. But in what kind of mental state? That will be the main question facing Aria, Hanna and Emily on the Pretty Little Liars Season 3 fina...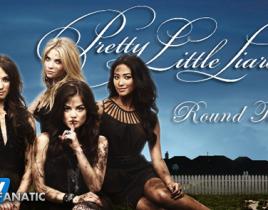 Pretty Little Liars reviewer Teresa Lopez thought the show went off the deep end this week in "Out of Sight, Out of Mind." Did you agree? Join her and fell...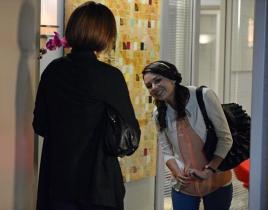 Last week, I emptied my notebook from Miami. But now I'm a little further West in Dallas, where I spent yesterday at the legendary Southfork Ranch wh...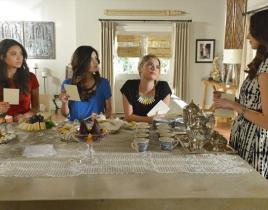 We are just three episodes away from the Pretty Little Liars Season 3 finale. And with rumors of deaths and spilled secrets and new alliance floating aroun...
Based on last night's shocking episode of Pretty Little Liars, we have a number of questions heading into next Tuesday's "Will the Circle Be Unbroken?" Is ...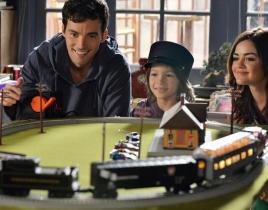 After a few weeks of so-so episodes (last week's being the most frustrating), I anticipated some real action in this case. Especially with all the great pr...

While Mona was missing in last week's episode of Pretty Little Liars - off competing in the Academic Decathlon - look for the devious A-Team member t...
This week on Pretty Little Liars, Ashley decided to wipe Wilden off the map, Wren made a pass at Spencer and Melissa was once again exposed as knowing a lo...
The Pretty Little Liars may have only stepped in what felt like lukewarm water to some this week, but it's clearly about to get very hot in Rosewood. Very ...