Watch Pretty Little Liars Online
If you want to watch Pretty Little Liars online, you have come to the right place. TV Fanatic has many choices for your viewing pleasure so watch Pretty Little Liars online now!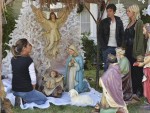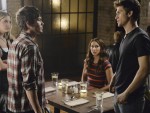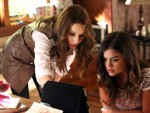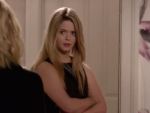 Watch Pretty Little Liars Season 5 Episode 9
"March of Crimes"
Original Air Date:
Hanna continues to spiral downward on this episode of Pretty Little Liars. Elsewhere, Emily tries to find information that links Alison to Noel.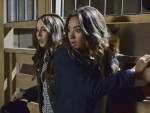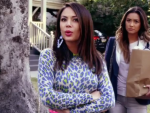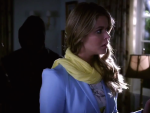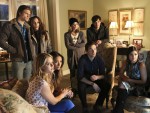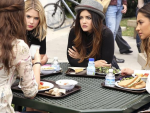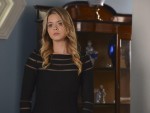 When you watch Pretty Little Liars online, you will get into the mystery of the disappearance of Alison DiLaurentis and the girls she let behind, Aria Montgomery, Spencer Hastings, Emily Fields and Hanna Marin. High school is bad enough without one of your best friends going missing. When a body turns up, so does a mysterious entity that calls themself "A" -- "A" threatens the girls with promises to reveal their most hidden secrets if they go to the police with any word of the threats. While the girls have no problem in the dating world, they have a lot of trouble with it when it comes to their parents. What parent wants their girl dating a teacher, a shady, skulking quiet type, and other less-than-savory guys? Through time and as they get to know the boys, they may discover there is more to them than meets the eye. When you watch Pretty Little Liars online you'll see some amazingly cool fashions. Each girl has an independent style that eventually launched a real-life clothing line. No, really! This show is a cultural marvel so if you were waffling, there is no reason to continue. Watch Pretty Little Liars online now!