Posts by Chandel Charles (Page 15)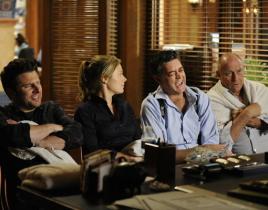 What do donuts, 'honeys' and Ed Lover have in common? Shawn, Lassiter, Woody, Henry and, of course, "Last Night Gus!" Hangovers have never look...
Season six of Psych is off and running! Following an outstanding premiere, we're back with another exclusive green carpet interview from this month's Psych...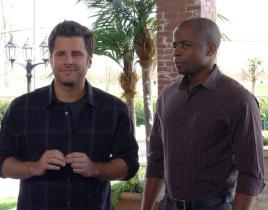 The name is Spencer. Shawn Spencer. Among Bond references, action figures, international intrigue and lie detector tests, one thing is for sure: Shawn and ...
Psych night is finally upon us. Season six of this TV Fanatic favorite gets underway tonight, as viewers should return to our site the nanosecond "Shawn Re...
The TV Fanatic green carpet ride continues… Last week, I was fortunate enough to attend the New York City premiere of Psych season six, where Maggie...
Style can make the woman. So it goes on Psych, at least, as I discussed with Maggie Lawson at last week's Psych Fan Appreciation event in New York City. Un...
First, James Roday. Then, Dule Hill. Now, in our continuing coverage of last week's Psych Fan Appreciation event in New York City, we present a hilarious i...
TV Fanatic exclusive green carpet interview with a Psych star, take two! Two days after attending a special screening of the Psych season six premiere, and...
TV Fanatic is officially getting Psyched up for the return of one of our favorite shows. Indeed, Psych kicks off season six on October 12 with "Shawn Rescu...
Suits delivered a high stakes season finale with "Dog Fight," as Harvey and Mike both sought to reconcile their pasts. Harvey fought to exonerate a man wro...