Posts by Steve Marsi (Page 17)
On this week's Grey's Anatomy episode, Derek and April work around the clock to find a solution for the hospital, while Cristina struggles to respect the r...
Revenge returns a week from Sunday with an episode that should really kick start events in the Hamptons and give ABC's beloved melodrama some momentum head...
After a somewhat light, old-school episode last night (check out our official Bones review), Brennan and Booth investigate the death of a female roller der...
The face of Grey's Anatomy will always be Meredith, Derek and the rest of the original cast to those who have been with the show since the beginning. But t...
On Tuesday night's all-new NCIS, Abby flashback scenes take us back decades in her life as our resident forensic wizard works on a case that hits close to ...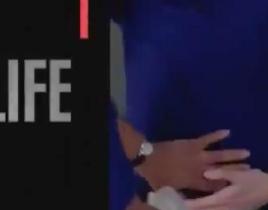 Life and death. Right and wrong. It's a very fine line between both, as the doctors of Grey's Anatomy know, and next week, it looks like we'll see them toe...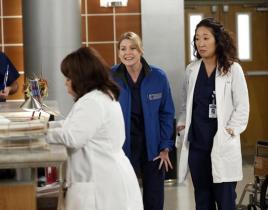 Welcome to the 347th Grey's Anatomy Caption Contest here at TV Fanatic, where readers submit their best caption(s) for a photo from the ABC drama! Ready to...
You've never seen Abby like this, promises CBS' promo for NCIS' return. Quite literally, it's true, as we get to see her decades earlier, when she was just...
Everybody is clearly on edge this week on Grey's Anatomy, and not just because of supercharged pregnancy hormones in Meredith's case (see the first Grey's ...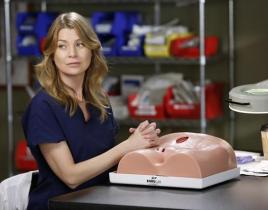 Grey's Anatomy airs an all-new episode tomorrow night, "Walking on a Dream." Photos have also been released for the following week's (1/31) "Bad Blood," in...