Revolution News
NBC released its 2013-2014 schedule this week, creating major buzz over the new dramas and sitcoms that will dominate this fall's fresh slate. But let's no...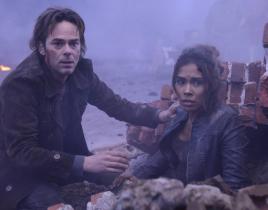 On Revolution this week, Rachel sought revenge, Miles looked for Charlie and Tom drew the line. All of their goals and actions were driven by one thing: lo...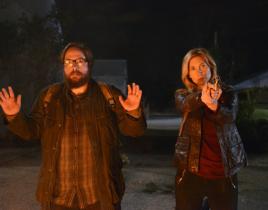 I have to say, you are the most irritable pain in the ass I have ever known. | permalink While Tom's assessment was aimed at Charlie, sometimes it's ...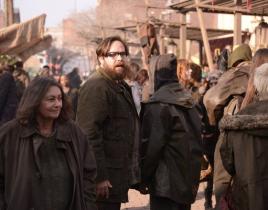 Revolution took a small break from the larger plot points to check in on family in "Home." Honestly, I'm not sure how I feel about Miles and Monroe i...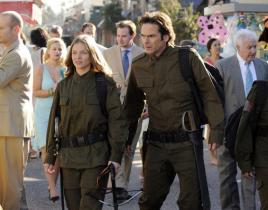 In "The Night the Lights Went Out in Georgia," Miles brought Nora, Charlie and his excess baggage to The Georgia Federation. The Georgia Federation is alre...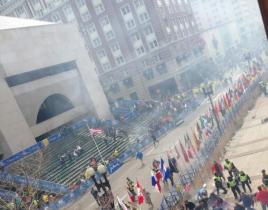 NBC has decided to preempt tonight's new episode of Revolution in favor of a network news special that will focus on the tragic Boston Marathon explosion f...
The cause of the blackout, it's an answer we've all been waiting for since Revolution's premiere - and "The Song Remains the Same" p...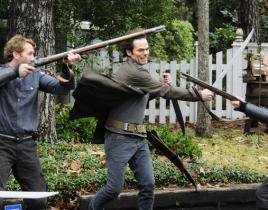 "Ghosts" revealed some of the events leading up to the blackout and the repercussions of it that still haunt certain Revolution characters, notably Ra...

WonderCon 2013 kicked off in Anaheim, as the cast of NBC's series Revolution showed up for a panel to talk about what's ahead on the back half of its Seaso...
After a four-month break, Revolution returned to NBC tonight, more electrifying than ever. "The Stand" posed more questions, featured more confl...