Joe Swanson
Bio
Joe Swanson is Peter's handicapable, suoer macho friend and neighbor on Family Guy. Joe is voiced by the always fantastic Patrick Warburton.
Joe is married to the constantly pregnant Bonnie until she eventually popped out Susie. His son, Kevin, was killed in Iraq.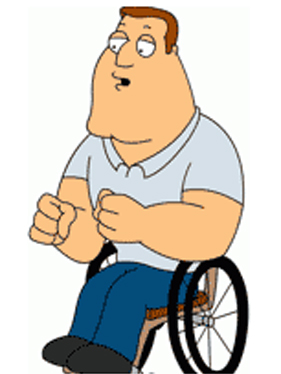 Pictures


Quotes
Joe: Here you go guys, first time in a while I've had wood in my lap.
Quagmire: Are we supposed to laugh at that? Because it's upsetting.