It was Patrick Jane and Teresa Lisbon's first case as an official couple on The Mentalist Season 7 Episode 1, but they decided to keep their private life private and not share their new romance with their colleagues just yet.
When an undercover FBI agent is murdered outside of a bowling alley, the team has to figure out both his murder and the case he was trying to solve, i.e. the sale of stolen military weapons to local drug dealers.
With Agent Kim Fischer officially transferred to another city in order to help her ailing mother, a new agent arrived. Agent Michelle Vega, a rookie straight from her training in Quantico joined the team and Jane was quick to figure out she had a military background.
Even though Agent Abbot wasn't suppose to know about Jane and Lisbon's personal relationship, he gave Jane the heads up that Marcus Pike was in the building. Pike had awkward meetings with both Lisbon and Jane and even asked Jane what he planned to offer Lisbon now that she'd turned down his marriage proposal.
When Teresa asked Jane about he and Pike's conversation, Jane told her everything and the two decided that they'd be able to figure out their own relationship together.
Watch The Mentalist online right here at TV Fanatic.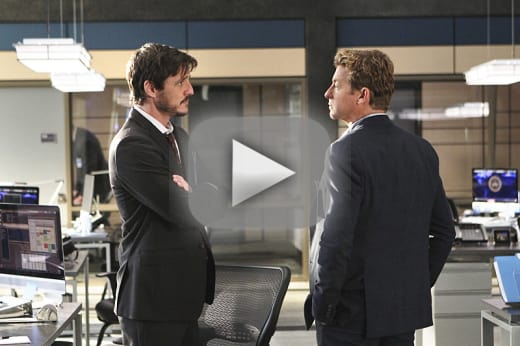 C. Orlando is a TV Fanatic Staff Writer. Follow her on Twitter.