It's hard to beat Kenny Loggins, we can all acknowledge that.
But Archer Season 5 Episode 7 was faced with this daunting task as the FX animated smash aired a follow-up to last Monday's winning installment.
Fortunately, it didn't let loyal viewers down, with "Smugglers' Blues" taking us on a covert trip to Columbia that became a little less covert after Sterling Archer got drunk. Oops!
Did he ruin the secret mission? What was the goal in the first place? And what top-notch Archer quotes have we added to our collection?
Watch Archer online right here and right now for some answers: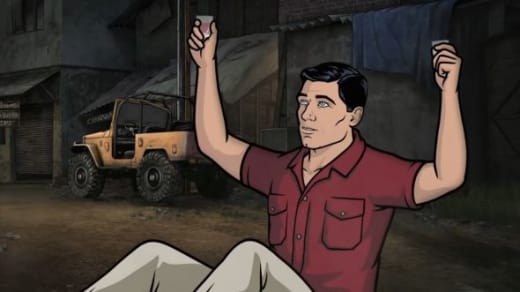 Matt Richenthal is the Editor in Chief of TV Fanatic. Follow him on Twitter and on Google+.