Pretty Little Liars Producer Previews Return of Mona, Shocking Reveal of A-Team Member
by Matt Richenthal at .
WARNING: Stop reading right now if you have not watched last night's shocking summer finale of Pretty Little Liars.
Okay? Everyone all set now? Good. Because showrunner Marlene King has a few MAJOR hints to drop about the show's return in January...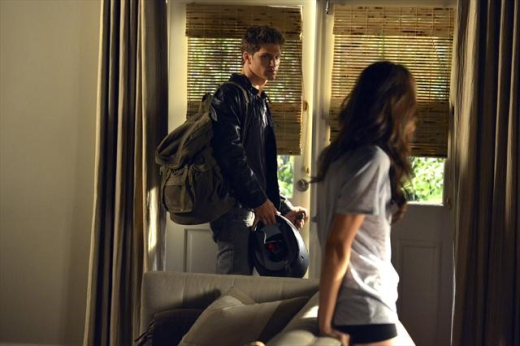 On the theme of Season 3: It's that Mona is back. Now we see Mona has found a way to get in and out of Radley, the old "A" who we all miss will be very much back and present in the girls' lives.

On turning Toby: The theme we explore all the time on the show is "what appears to be isn't." So it was really fun to develop a character who really was the moral compass of the show. There were points at the end of Season 1 where we said that Toby is the only character in Rosewood who had never lied, and that was a truth to that point.

On Toby having true feelings for Spencer: That's the story we're going to tell [in the next part of the season] and you'll get a better sense of it.

On the chances that Toby still has good intentions and is somehow working undercover for the A-Team: No.

There you have it, PLLers. Have you gotten over the shock yet? Are you already counting down the days until Season 3B kicks off? Visit TV Guide for the full interview with King and sound off now!

Matt Richenthal is the Editor in Chief of TV Fanatic. Follow him on Twitter and on Google+.

Tags: Pretty Little Liars, Interviews
From Around the Web