Good Trouble Promo: Is That Brandon?!?!

Jasmine Blu at .
Another The Fosters alum is making a pit stop on Good Trouble Season 1 Episode 10. 
So far, we had brief reunions with Jude, Stef and Lena, and Jesus. Now, the eldest Foster sibling, Brandon is making an appearance on Good Trouble. 
Where there is Callie, there is usually Brandon trying to make sure she doesn't get into trouble.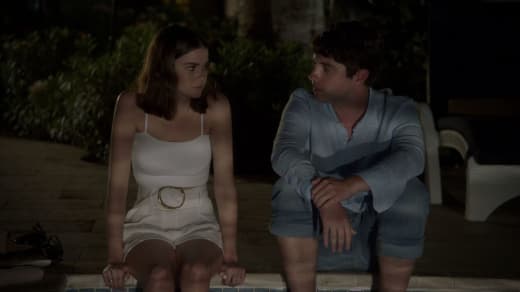 When we last saw Brandon during The Fosters Season 5 Episode 22, he went through with his wedding to Jamie's sister Eliza despite many conflicts between their families and Callie attempting to convince him not to do it. 
Related: Good Trouble Season 1 Episode 9 Review: Willful Blindness
Brandon lives in Los Angeles, too. He was teaching a film score class, and his in-laws were not impressed with his job prospects. 
On Good Trouble Season 1 Episode 8, Jesus mentioned that his next stop while in town was visiting Brandon, and we didn't get too many details on what Brandon had been up to these days. 
In the promo, it's Davia's birthday, and The Coterie gang and some of their friends are having a bar crawl. 
-Related: Get Starz via Prime Video Channels for Captivating Original Series & Hit Movies! -
Whatever happened while they were out partying had a handful of the gang racing out of a building and jumping into the nearest Uber before Alice can get to them.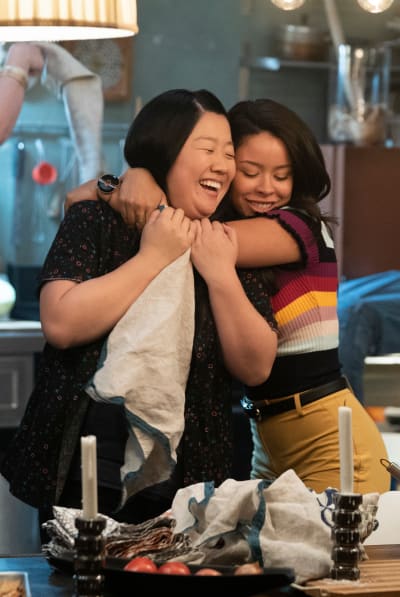 She implies that they stole her ride. 
Gael, Mariana, Callie, and Raj pile into the car only for the girls to discover that the Uber driver is none other than a bearded Brandon. 
Related: The Fosters Series Finale Review: Where the Heart Is 
LA is a big city, but it's a small place!
They don't have time to get into the details and tell their brother to step on it. Brandon is ride or die when it comes to his siblings, so he does what he is told. 
What the heck is Brandon doing driving an Uber?! 
Brandon and Callie's relationship is one of the most complicated of the original series, but one thing that has been constant and remains is that they are each other's best friend. 
If Callie confides in anyone about her love square and her work woes, it'll be Brandon. He usually gives some of the best advice too. 
Although, it's going to be interesting to see how he responds when he realizes Callie has been seeing his brother-in-law. 
Check out the promo below! 
You can watch Good Trouble online here via TV Fanatic anytime!