Californication (Page 5)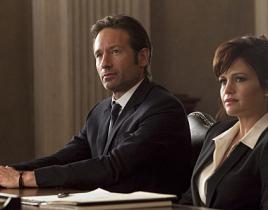 As "The Trial" got underway this week, we saw the return of Fox Mulder, or so it seemed. Despite the suit, side part and humorous quip about how he looked ...

Californication arrives at Hank's trial next Sunday. But the day starts off badly for our sex-driven man, who has an awkward encounter with Bill in front o...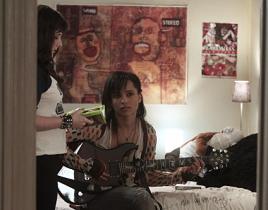 We joined Hank on the Friday before the Monday when he was to stand trial for crimes against humanity. After he was kicked out of the hotel, Becca found hi...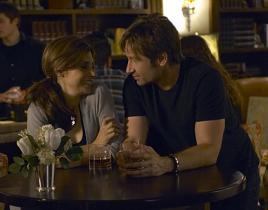 I'd like to pretend that I was just as surprised as Hank to learn Spanx for men in fact came out months ago, but then I would be insulting the very l...

Californication delved into some "naked poetry" on the most recent installment of this Showtime hit. Next Sunday, meanwhile, Hank may find himself in troub...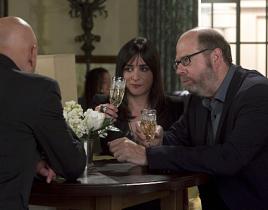 One may have thought the opening to "The Recused" was just another in a long line of gratuitous sex scenes on Californication, but according to...

Californication has a challenge ahead of it next week: how to follow a perfect episode… It will attempt do to so on February 20, airing "The Recused...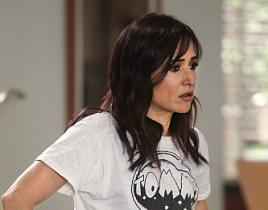 On "Lawyers, Guns and Money," Hank Moody doing a PSA was a rich concept. It would be akin to seeing if Charlie Sheen is available to talk about the dangers...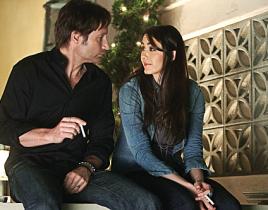 Things between Hank and Abby got interesting on "Freeze-Frame," as she revealed how she wrote a novel at one point. However, after her then-writer boyfrien...

What doe an episode of Californication have to do in order to earn a perfect rating from our critic? Find out now. Looking ahead, this Showtime hit will fo...