KSL-TV, an affiliate on NBC in Utah, will not air Ryan Murphy's The New Normal this fall, labeling the sitcom - which focuses on a gay couple and its surrogate's family - as "inappropriate" material.
"From time to time we may struggle with content that crosses the line in one area or another," Jeff Simpson, CEO of KSL's parent company, Bonneville International, told the Salt Lake Tribune. "The dialogue might be excessively rude and crude. The scenes may be too explicit or the characterizations might seem offensive."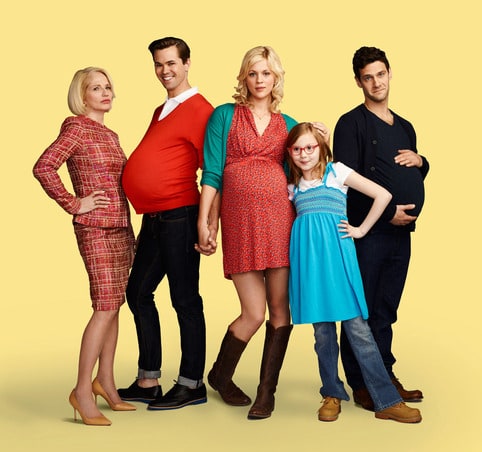 KSL is owned by Church of Jesus Christ of Latter-day Saints and chose not to air The Playboy Club last fall for similar reasons.
The New Normal star Ellen Barkin referred to the move as "blatantly homophobic" and wondered how the affiliate could justify airings of Law & Order: SVU, but not her sitcom. She added:
"[A] loving gay couple having a baby is inappropriate? What will play in @NBCTheNewNormal spot? A dude reading from the bible?"
Across most of the nation, The New Normal premieres Tuesday, September 11 at 8:30/7:30c.
Matt Richenthal is the Editor in Chief of TV Fanatic. Follow him on Twitter and on Google+.