He's a lover. He's a fighter. He's a self-destructive wild card who lashes out when hurt, as evidenced by his actions to conclude "Dangerous Liaisons."
He's Damon Salvatore, and he's the heart, soul and often shirtless body of of The Vampire Diaries. But how did he come to be this way? We'll find out on March 15.
In the latest issue of Entertainment Weekly (yes, this one), Julie Plec prepares fans for a significant flashback installment. It will focus on Damon and, in the words of this producer, depict "the birth and rebirth of that wicked, wonderful character."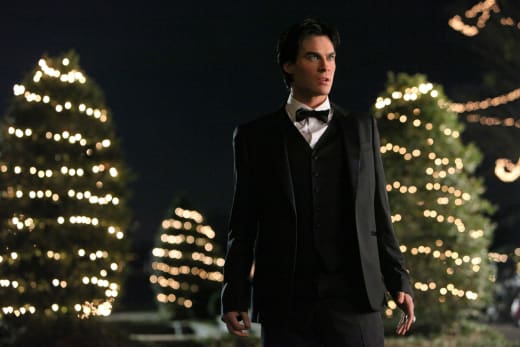 How mysterious. How intriguing. How many days until March 15?!?
Matt Richenthal is the Editor in Chief of TV Fanatic. Follow him on Twitter and on Google+.