Looks like Katie Cassidy is sticking around the Upper East Side for some time yet.
Asked what the deal is with her character, Juliet, EW's Michael Ausiello says this:
"The deal is I'm hearing a major character (or two) will join forces with the troublemaker to take S down. Executive producer Stephanie Savage adds, 'A good chunk of Juliet's plan will be revealed by the end of the first half of the season, but elements of it will carry over.'"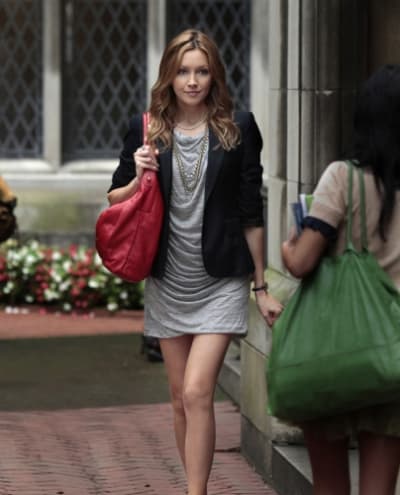 Whatever Katie Cassidy's up to, we haven't seen anything yet.
A good chunk in the first half of the season? Sounds like this could very well continue all year, which would either be tremendous or a major letdown, depending on how well this plot line actually develops and brings the Gossip Girl cast members together.
It's also unclear how many episodes Katie is signed for, leading us to believe her tenure on the show is as open-ended as Juliet's anti-Serena campaign appears to be.
What do you think? What's Juliet up to and how long will she be around?
Steve Marsi is the Managing Editor of TV Fanatic. Follow him on Google+ or email him here.