Roswell, New Mexico Promo: The Truth Comes Out!
Paul Dailly at .
It's time to lift the lid on what really happened in Roswell, New Mexico all those years ago. 
On Roswell, New Mexico Season 1 Episode 6, we're taking a trip to before Rosa's death. 
That can only mean one thing:
Answers.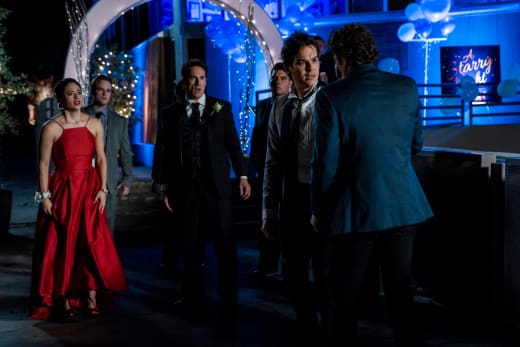 One of the more telling scenes in the extended teaser from The CW teases some sort of encounter between Rosa and Isobel. 
Roswell, New Mexico Season 1 Episode 5 delivered a truly stunning twist in the form of Isobel being revealed as the person to kill the three girls ten years before. 
In a particular scene, Isobel urges Rosa to run off with her. Could this lead to Isobel killing the youngster, or is Isobel being the killer another red herring? 
This show sure loves to throw in some curveballs. 
We even get some more insight into the blackouts that seem to be plaguing Isobel, so there's that. 
As for Michael and Alex, we're going to get some more details about their high school romance and how it ended in heartbreak for both of them. 
Then there's poor Liz who desperately wants all the answers about what happened on that fateful night. 
Will Kyle tell her the truth that they shared a half-sister, or will she be too busy getting all of the answers from Max?
We're approaching the halfway point of Roswell, New Mexico Season 1, so it's time we got some big answers. 
Have a look at the full teaser below and hit the comments with your thoughts on it. 
Roswell New Mexico continues February 26.