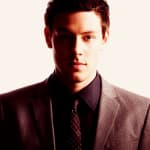 Mrs. Karev-Wilson
Holly + Will=Hollister [GLEE]
When I pulled my hamstring I went to a messgnast
I'm 100% in love with you right now
I've been here since first period. i had a cold. so i took all my antibiotics at the same time and now i Can't remember how to leave.
i don't know how to turn on a computer
and your breath smells really good
Did you know that dolphins are just gay sharks?
Mr. Schue is he your son?
You Look Horrible! I Look Hot! :D
After that cucumber lesson I learned from Ms. Holiday, I laughed at Veggie Tales! :D
When Leighton Meester stoled Gwyneth Paltrow's song in Country Strong I yelled at the screen "Punch her, Gwyneth!!! Punch her!!!" I am a Leighton fan btw.
Why Hollister is better then Wemma 1. Holly was the first person that Will dated that didn't bug him to hang out more. 2. Holly is fun and energetic. 3. When they broke up Holly cries while leaving. So Wemma bye! Hollister Hi!
Grey's is my life; Jolex