Thank you, ABC.
The network has spent the last few days unveiling a number of photos from a number of its top shows, from the Private Practice season premiere to the Revenge season premiere to the Castle season premiere. All major TV Fanatic favorites.
And now we come to Once Upon a Time, which concluded its opening 22 episodes with a shocker: the curse is broken. The residents of Storybrooke are united with their fairy tale identities. Magic is coming. So... now what?
Click through the following images to see an angry mob gather around Regina and to watch Dr. Whale protect her? Confront her? Seriously, what is this character's deal? Let the theories fly and you browse around the following scenes: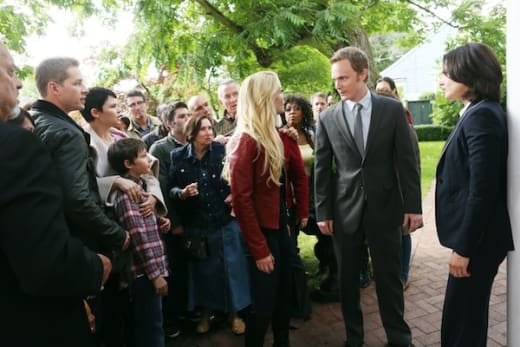 Matt Richenthal is the Editor in Chief of TV Fanatic. Follow him on Twitter and on Google+.