According to an article in USA Today, at the halfway point of the 2007 American Idols Live tour, ticket turnstiles are, to an alarming extent, standing idle.
Reports of attendance and gross receipts for the first 30 of the 57 shows scheduled for the tour, as recorded by Billboard Boxscore, show this year's crop of 10 Idol finalists is falling short of last year's concert performance.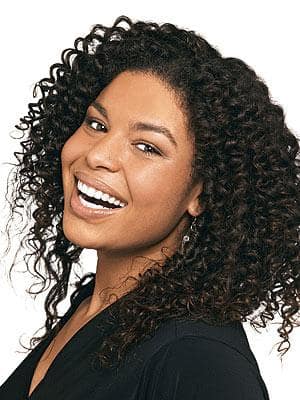 • No sellouts were reported for the first 30 shows, and only one topped the 93% of capacity mark. (That was the show in Glendale, Ariz.,
Idol
winner
Jordin Sparks
' home turf.) Of the 2006 tour's first 30 shows, 17 were sellouts and another 10 exceeded 93% of capacity.
• Nearly half (14) of the shows were below 60% of capacity. (Lowest was 38.9% in Birmingham, Ala., hometown of 2006 winner Taylor Hicks and 2003 champ Ruben Studdard.) In 2006, the lowest-capacity figure in the first 30 shows was 89.3%.
• The 2006 tour was the most successful to date, but 2005's was a lot healthier than the current version. Of the first 29 dates of 2005, 11 were sellouts and four more topped 93%.
So why is interest declining? Representatives from tour promoter AEG Live declined to comment, but Gary Bongiovanni, editor of touring trade publication and website Pollstar, said:
"There are always intangibles that motivate people to see something live, and maybe there was something about last year's tour that people wanted to see vs. the acts this year."
That may be an understatement. According to former Variety music editor Don Waller, who served as a USA Today American Idol commentator over the past two seasons, this year's lineup is "not a compelling group of acts. There was no must-see live performer and not a lot of diversity."
He says last season's top four — Hicks, Katharine McPhee, Elliott Yamin and Chris Daughtry — were much more of an attraction than the leading finalists this year. He also believes there was less of a buzz this year.
"I don't think people were that enthused. It was, 'Oh, here's the Idol tour again.' It was bad casting."
Another possible culprit, cited by both Waller and Bongiovanni: rising ticket prices. Idol 2006 tour prices averaged $53.27; they rose 13% to an average of $60.45 for the current tour. In 2005, the average price was $44.47.
"Percentage-wise, that is a pretty healthy jump in the average ticket price," Bongiovanni says. "In the first six months of the year, the average price for the top 100 touring acts had only gone up 50 cents. Maybe the ticket price was creeping up a little too high for that audience."
Matt Richenthal is the Editor in Chief of TV Fanatic. Follow him on Twitter and on Google+.