The Resident Season Finale Promo: Will Jessie Survive?!

Jasmine Blu at .
Will Jessie survive the season? 
On The Resident Season 2 Episode 22, Nic nearly took a dark turn in a desperate attempt to save her sister.
She turned to an organ broker named Elliott who promised to get her a kidney for Jessie for a hefty price.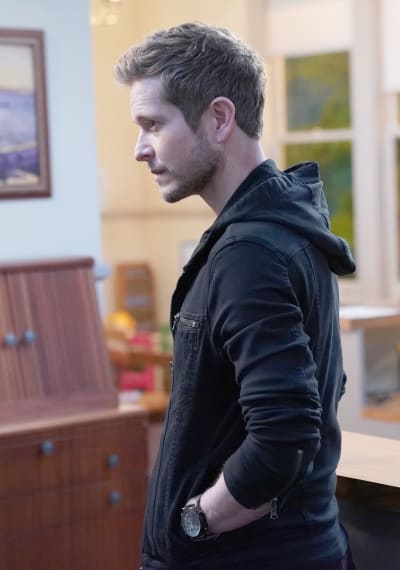 Conrad did his best to discourage Nic from following through with Alec's scandalous suggestion.
In the end, her ethics remained intact, but Jessie's declining health remains an issue on The Resident Season 2 Episode 23. 
Related: The Resident Season 2 Episode 22 Review: Broker and Broker
It seems the season finale will be dedicated to resolving (or maybe leaving us hanging) with Nevin family drama.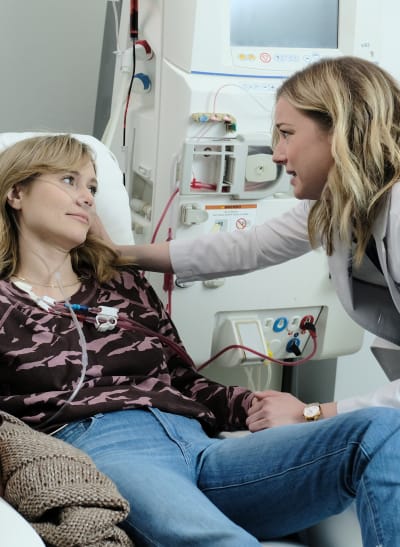 Unfortunately, we're spoiled a bit in the promo below. Nic was trying to track down her father once again in a hope he would reconsider his stance on donating a kidney to Jessie. 
Kyle had reservations about giving his healthy kidney to his daughter who has a long history of substance abuse. He didn't want to risk giving his kidney up if she would return to her old habits. 
We know Jessie is sober now, and she showed off her 60-day chip to Nic in the previous installment. 
Perhaps it's what Nic used when she appealed to Kyle one last time and successfully convinced him to go under the knife. Yes, from the promo, we see Kyle has returned and is being prepped and wheeled into surgery. 
Related: Grey's Anatomy Photo Preview: Are You Ready For Another Grey's And Station 19 Crossover?
Nic runs and jumps into his arms when he shows up at Chastain, so the deadbeat dad gets to play the hero.
All should go well, but this wouldn't be The Resident nor a season finale if everything went according to plan.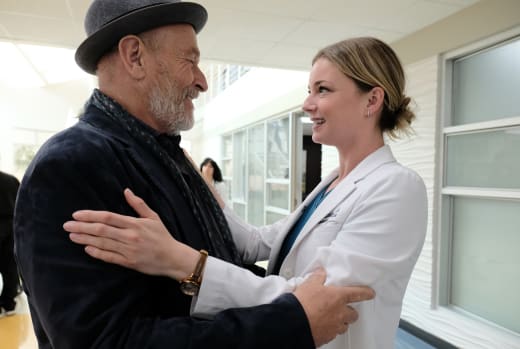 A harrowing turn of events has Mina trying to restrain Nic from running to check on her father or sister, or both. 
Oh, and remember the new doctor Shira who may or may not have a drug issue based on when we saw her pilfering drugs from a patient?
-Related: Get Shudder via Prime Video Channels for Spine-Tingling & Provocative Films, TV Series, & Originals! -
Well, it looks as though she's the person who passes out and pulls some essential equipment with her when she falls.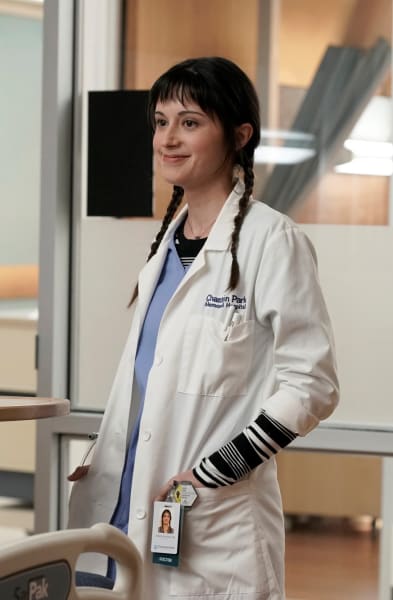 Nothing good can come from that either! 
Check out the promo for the season finale of The Resident below! 
If you want to refresh yourself on important things which happened over the course of the season, you can watch The Resident online here via TV Fanatic!