How to Get Away with Murder Promo: Survival of the Fiercest
Paul Dailly at .
Laurel's baby is missing, and we will get much more details on that on How to Get Away with Murder Season 4 Episode 2, which promises a shocking revelation that will change everything. 
Would it be that surprising if Annalise was the one who stole the baby because she wanted one last connection to Wes?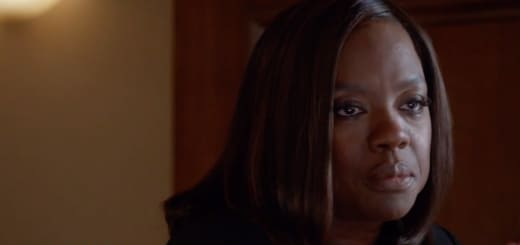 That would not be out of the realm of possibility, and there are so many different ways such an early pregnancy could go wrong. 
While that will be the big mystery of How to Get Away with Murder Season 4, Laurel also wants to get closer to the truth about what happened with her father and Wes. 
She knows he is the one who put out the order to kill Wes but was Dominic the one to clue her up on the matter?
While all of that is going down, the Keating 4 try to find internships, but they realize pretty quickly that being the lowest ranking students in the class will hinder them. 
There's no telling what Annalise has planned for her job now that she knows she is not being disbarred, but she will need to go head-to-head with Bonnie who is now a member of the D.A's office. 
That will put her and Annalise at odds, but what did she really expect to happen?
Have a look at the full teaser below and join us in the comments with your thoughts on it!
Remember you can watch How to Get Away with Murder online right here via TV Fanatic. Get caught up on all the action now!