How to Get Away with Murder Season Finale Promo: Is Bonnie Really Dead?!
Paul Dailly at .
How to Get Away with Murder has become well known for its crazy twists, but things look set to get crazier on How to Get Away with Murder Season 4 Episode 15. 
If you watch How to Get Away with Murder online, you will know that Bonnie's car was seemingly messed with and that the most recent twist found a dead body being taken away from a crash involving the vehicle. 
With Denver and Jorge ready to get rid of her because of her meddling, is it fair to assume she was the one who was killed off?
We have no idea, but we're sure if Bonnie were really the casualty, we would have been shown the death scene playing out.
Elsewhere, on the season finale, Jorge will go to extreme measures to get Sandrine back from Laurel, and he even goes as far as threatening everyone.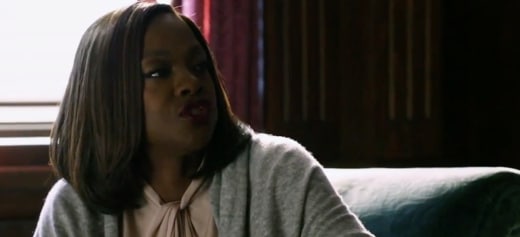 What dirt does he have on the Keating 4? Will Laurel give in?
There are so many questions, but so little answers. 
Have a look at the full teaser below and join us in the comments with your thoughts on it.