Criminal Minds Sneak Peek: The Start of a Bad Joke

Carissa Pavlica at . Updated at .
Maybe it's just me, but Criminal Minds Season 13 Episode 6 sounds deceptively normal.
The gist of the hour is this: when a group of women go missing, the team needs to determine what they have in common to find them.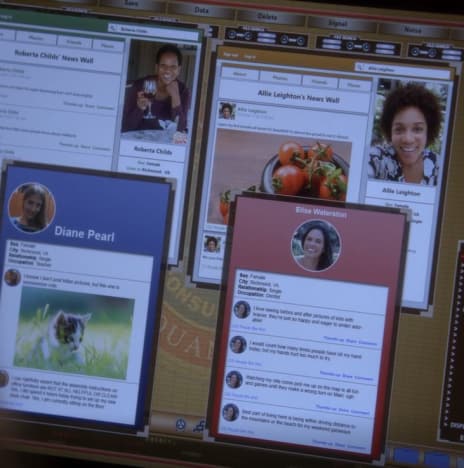 Of course, Garcia does all her Penelope-ish stuff trying to find connections between them, but nothing striking rises up.
The team talks about the usual subjects like jilted lovers and work associations, but they're just tossing around ideas.
Yet what strikes me about the exclusive clip below is it's just like any other scene from any other Criminal Minds episode.
The BAU doesn't have very much to go on at all, and that's not how it usually plays out.
With so little information at their disposal, how on earth will they find the missing women, and in what we can only guess is an underground bunker?
No matter how it goes, I hope you'll all join me in noticing how absolutely stunning JJ looks.
AJ Cook is a beautiful woman no matter your taste, but when I initially hit play on this clip, it seemed there was something different.
Is it that JJ rarely wears her hair down into the office? The local law enforcement teams must be gobsmacked when a group of FBI agents as attractive as the BAU steps onto their campus, don't you think?
I realize that's beside the point, but with each new agent, the group gets better looking. It's hard not to notice sometimes!
Get a good look at this exceptionally talented group of agents as they try to find something to tie together the missing women.
What do you think will be their trigger? How will they get the information they need?
The only way to find the answer to the start of this very, very terrible joke is to watch Criminal Minds Wednesday nights at 10/9c only on CBS. (Note: There will be no new Criminal Minds Wednesday, November 11 due to Game 7 of the World Series!!)
If you need to catch up on past episodes to tide you over in the meantime, you can watch Criminal Minds online anytime, too!