Criminal Minds Sneak Peek: The Latest Killer Goes Retro

Carissa Pavlica at .
Garcia will be attending to a very stressful family issue on Criminal Minds Season 13 Episode 20, so it will be interesting to see what kind of help she offers up for this case I'm calling retro.
For those long-time viewers, do you know what happened to Garcia's parents?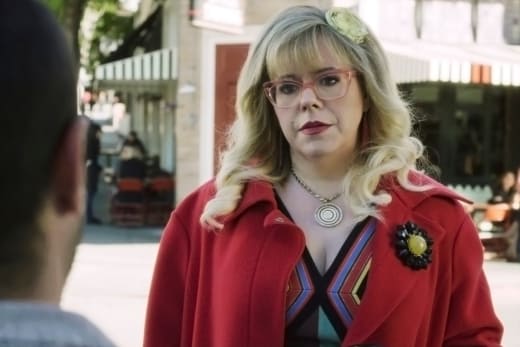 If you don't, you're about to find out, as she'll be heading out of town to attend a court hearing with her stepbrother.
Perhaps she'll finally be able to put the past behind her in a way that causes her significantly less pain than it has up to this point in her life.
Related: Criminal Minds Season 13 Episode 19 Review: Ex Parte
There will be a lot more pain going around town while she's gone, and she won't be leaving the team high and dry, either. That's right, even when battling emotional turmoil, Garcia will still phone in her assistance.
That's good to know because a bioterrorist is suspected when people start bleeding out and dying without any known cause.
That would be a very frightening way to go.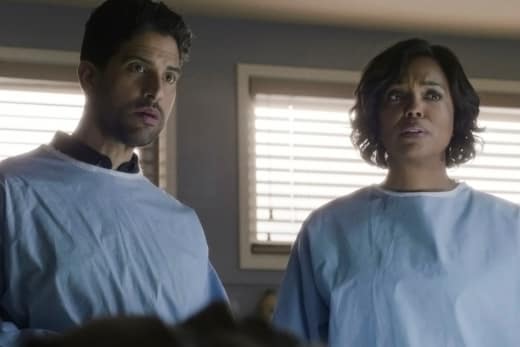 In our exclusive clip below, Alvez and Tara are meeting with a medical examiner who shares with them her findings.
And while the actual method itself might recall murders from the way, way back machine, the process used to enact these new murders has nothing in common with how the method was used in the past.
Related: Get CBS All Access via Prime Video Channels for Hit Shows, Exclusive Originals & Live TV!
If you watch enough Discovery ID, you'll be able to figure out what I'm talking about pretty quick!
Take a look at the scene below and then tune into Criminal Minds tonight at 10/9c on CBS.
Whether you catch it live or watch Criminal Minds online, be sure to come back and join in the discussion about the installment on TV Fanatic!
We'll be here waiting for your thoughts.