Criminal Minds Sneak Peek: Morally Repugnant and Clean as a Whistle

Carissa Pavlica at .
When you're narrowing down your suspect pool beginning with the morally repugnant, the rest of the list must get really exciting! 
Otherwise, they don't seem to have any idea what they're looking for and, dare I say it, Garcia looks frustrated!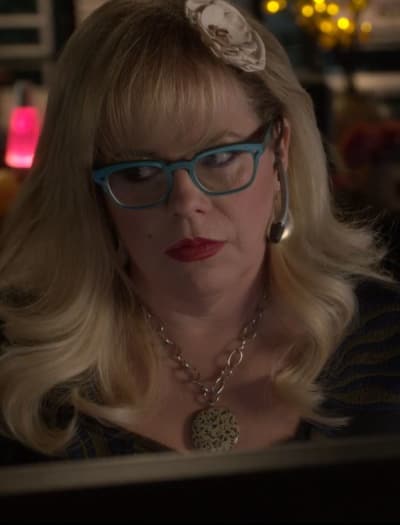 On Criminal Minds Season 13 Episode 8, the BAU is called in to investigate when an unsub wants to sensationalize his acts of no good (don't they all?)
To do it, he gives exclusive footage to one news outlet, and we can assume they run it.
That earns the Channel 3 employee, Kal Montgomery, the title of morally repugnant from Garcia. He's also clean as a whistle. 
Also much to Garcia's consternation, the unsub has technical skills giving her a run for the money.
Nobody gets to be better than our Garcia!
But with Prentiss and Simmons tossing out their ideas to get Garcia's nimble fingers moving along that keyboard, surely it won't be long before they have honed in on one very specific suspect to fit their profile.
The BAU are winners!
Even if it takes them years, they're going to catch their unsub.
Our clip reveals only the three BAU members listed so far. Do you think the others are already on site while Prentiss and Matt man the conference room helping Garcia narrow down the suspects?
If you are a Dish Network customer, waste no time signing up for CBS All Access so you don't miss a minute of your favorite CBS Shows. Don't let carriage deals get you down. There are other ways to watch your favorite network!
As a customer of both, I attest CBS All Access is well worth it.
And if you need to catch up to find out what Matt Simmons is even doing here (you've missed too much my friend), watch Criminal Minds online to find out!
Criminal Minds airs Wednesdays at 9/8c on CBS!!