There are few scenes on Criminal Minds that are played just for giggles.
In an exclusive clip, we have what appears to be a fun, if somewhat combative, moment between husband and wife about who knows best.
You'd think that Matt would be well aware of the importance of technology in his day-to-day life given how often he uses it for his job and its role in saving people.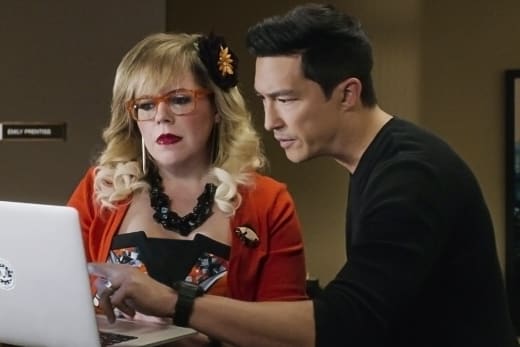 But when the BAU takes charge of a hostage situation at a law firm in D.C., where Matt Simmons' wife, Kristy (Kelly Frye), works, I have to wonder whether he has all he needs to get the job done.
At least until Kristy got to him the morning before the event.
Related: Get CBS All Access via Prime Video Channels for Hit Shows, Exclusive Originals & Live TV!
The clip below features a man holding onto his beloved, trusted, old technology and a wife who wants him to get with the times. She's so interested in synching all of his data with the rest of the family's that she went ahead and made a decision he's not really keen about.
We'll have to watch to discover whether husband or wife knows best in this battle of wills. Will Matt be happy to discover what his wife proposed the morning before they both left for work?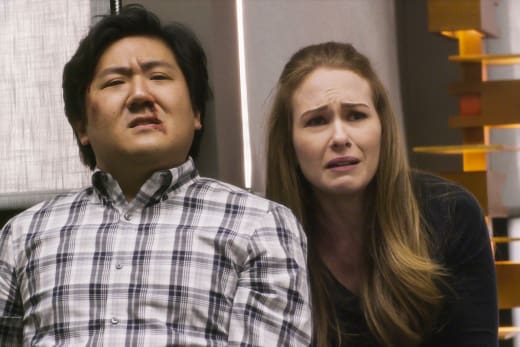 Or will she be eating crow after a devastating day at the office and one she never hopes to repeat?
If you watch Criminal Minds online, you can't imagine any other ending but one in which Kristy is saved due to either the new or old technology. The scene is too specific for their last moments together before tragedy strikes not to mean something.
What role will the technology play as Simmons and the BAU race against time to save Kristy and her coworkers?
Related: Criminal Minds Season 13 Episode 18 Review: The Dance of Love
Here's a hint: As multiple bombs are planted around her workplace, the FBI cannot get their thermal imaging machine to work so nobody can tell who is where inside that building to even attempt a solid rescue operation.
Do you think Matt's old Blackberry-ish device is capable of doubling down on such sophisticated tasks?
Tune in Wednesday, April 4 at 10/9c only on CBS for what is certain to be a thrilling hour of Criminal Minds!!