The Vampire Diaries Photos from "The Next Time I Hurt Somebody, It Could Be You"
Miranda Wicker at .
No one in Mystic Falls throws a soiree like Caroline Forbes! She's putting her party skills to the test on The Vampire Diaries Season 8 Episode 7 with a Christmas Eve dinner we're not soon to forget!
Stefan has one day with Caroline, so naturally they're having a dinner party at the Salvatore house. Damon, who wasn't invited, and was last presumed dead, having been staked through the heart by his former BFF Alaric, is very much alive.
Something in his deal with the Devil has made him even more immortal than before, apparently. Or Sybil's mind controlling all of them and what we're seeing is a dream and Damon is still dead. (That's...yeah, that's not correct.)
Anyway. It's not a dinner party unless someone's in danger, and these photos show that at least one guest might not be making it out alive.
Surprisingly absent? Bonenzo. But they'e probably too busy getting busy to say goodbye to Stefan. They do have a lot of lost time to make up for, after all.
1. Hostess Caroline - The Vampire Diaries Season 8 Episode 7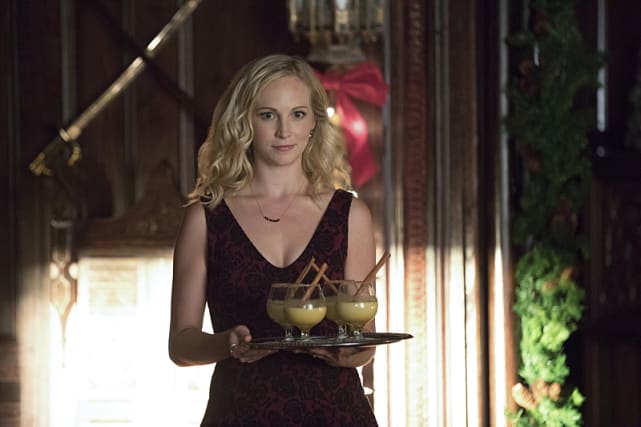 2. One Big Happy Family - The Vampire Diaries Season 8 Episode 7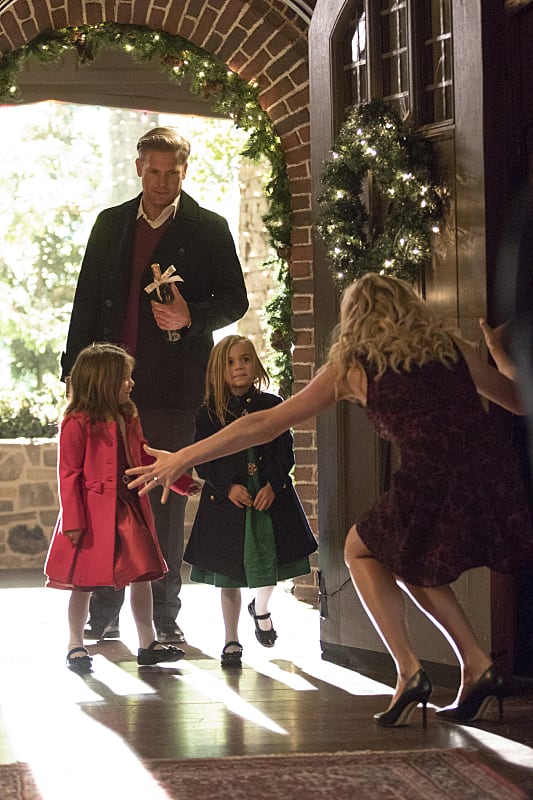 3. Supernatural Parenting - The Vampire Diaries Season 8 Episode 7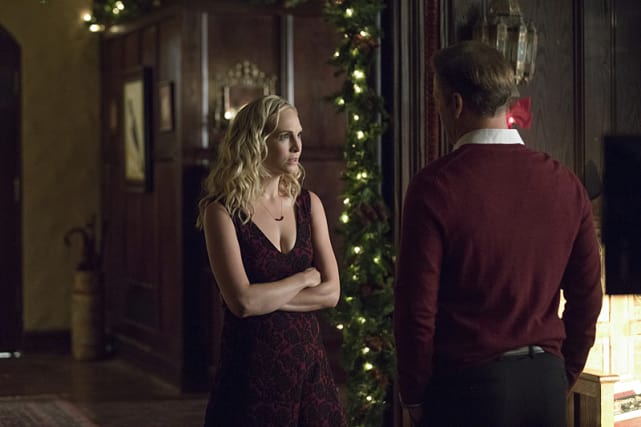 4. Guess Who's Coming to Dinner - The Vampire Diaries Season 8 Episode 7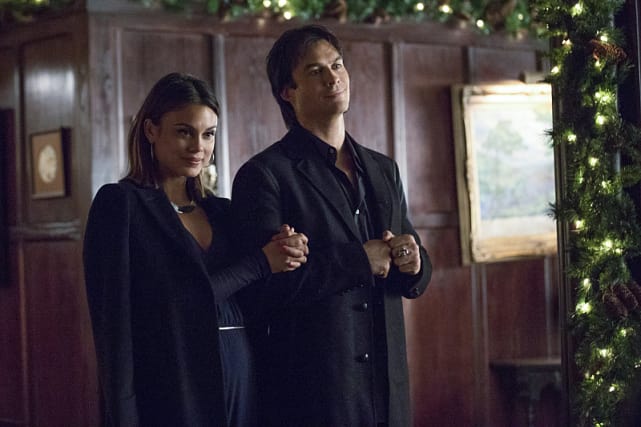 5. Welcome to the Party - The Vampire Diaries Season 8 Episode 7
6. Deck the Halls - The Vampire Diaries Season 8 Episode 7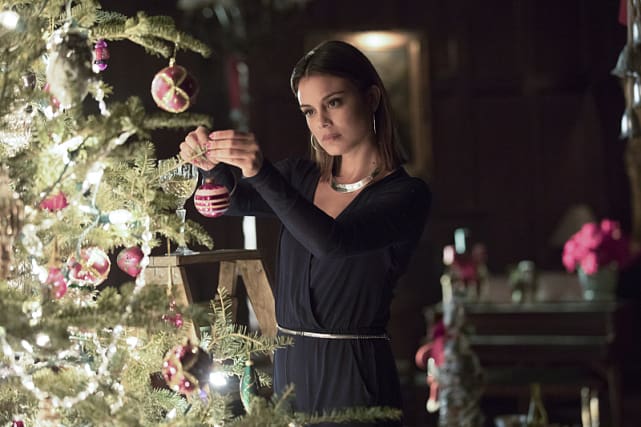 Wait! There's more The Vampire Diaries Photos from "The Next Time I Hurt Somebody, It Could Be You"! Just click "Next" below:
Next