The Blacklist Photos from "Dembe Zuma"

Sean McKenna at . Updated at .
Dembe has gone rogue.
But why did he go after Red? Is there something deeper?
Either way, it looks like Red and Liz are on the hunt for Dembe, according to these photos from The Blacklist Season 4 Episode 16.
But it looks like somehow Aram is taken hostage. Will everyone come out of this alive?
Take a peak at the preview pictures from "Dembe Zuma."
1. Dembe on the run - The Blacklist Season 4 Episode 16
2. Red and Liz decide to read - The Blacklist Season 4 Episode 16
3. Aram is held hostage - The Blacklist Season 4 Episode 16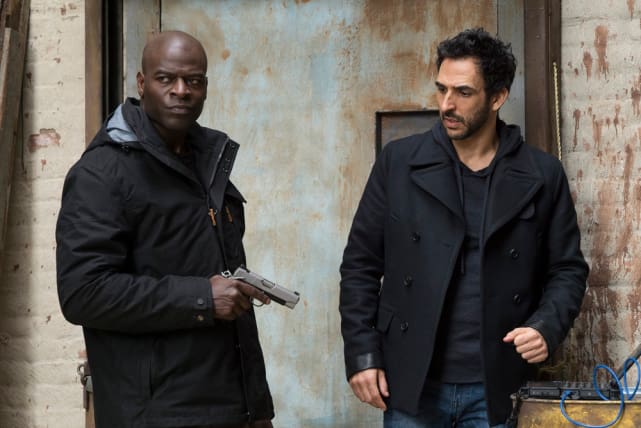 4. Dembe hears a sound - The Blacklist Season 4 Episode 16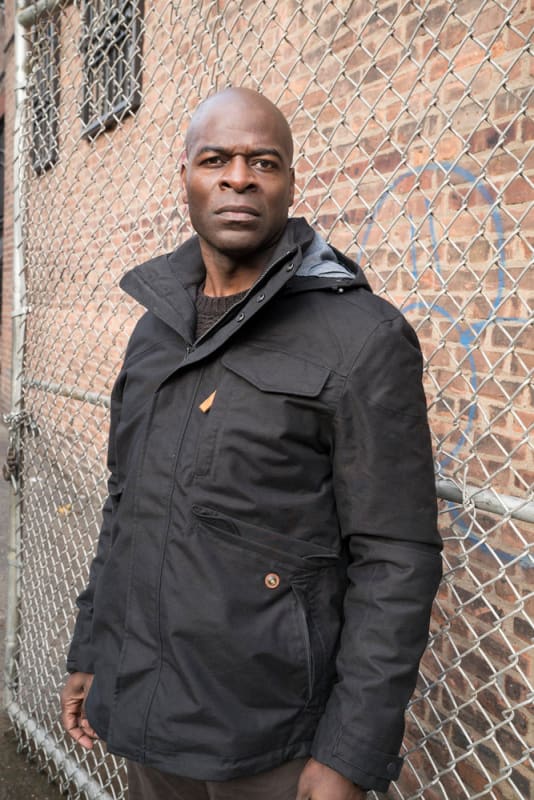 5. What's the code? - The Blacklist Season 4 Episode 16
6. Get in the trunk - The Blacklist Season 4 Episode 16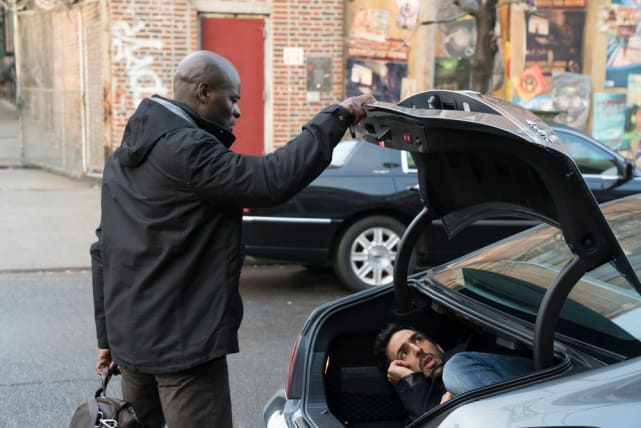 Wait! There's more The Blacklist Photos from "Dembe Zuma"! Just click "Next" below:
Next