Arrowverse: Who Might Give Up Their Life in the Impending Crisis?

Sarah Little at .
According to Marc Guggenheim, one of the people who started the expansive universe, Crisis on Infinite Earths has been in the making for almost ten years.
So, pretty much since Arrow Season 1 premiered.
Given the years of work, the stakes are high for this year's crossover. That means we should all be worried about the lives of our favorite characters.
Almost every character in each of the five shows that make up the Arrowverse is in danger for this Crisis. However, there are a few heroes who might be more at risk than others given context clues and intuitive guessing.
It has been heavily hinted at by the powers that be that a major character will die in the Crisis.
While some are worried about Barry or Kara, who die in the comic version of the Crisis, it is doubtful that The Flash and Supergirl can work without the Flash and Supergirl.
Nevertheless, there is one important character that is most definitely in danger.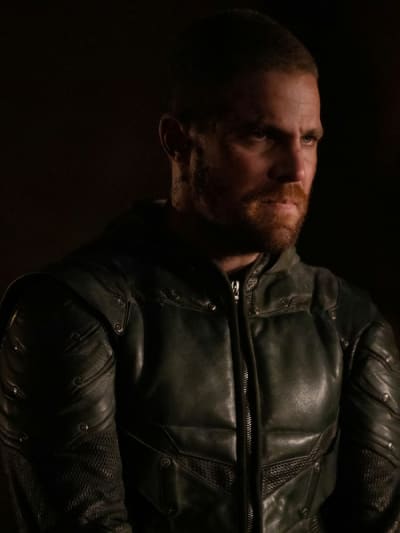 Oliver Queen
On Arrow Season 7 Episode 22, fans saw Felicity, William, and Mia in the future standing in front of Oliver's grave.
According to his headstone, he dies in 2019, the year of the Crisis.
Since Oliver was last seen fleeing his all too perfect life with Felicity and baby Mia to help the Monitor with his bidding, along with the fact that we literally see his gravestone, it seems his death is inevitable at this point.
However, taking in the fact that Felicity is also with the Monitor in the future, as he seemingly takes her to see her husband, it gives one pause as to whether Oliver really dies in the Crisis.
Maybe Oliver really is dead, and Felicity will meet him in some version of the afterlife. I'm not sure if that is touching or depressing.
Related: The Flash Season 6 Will Be the Best Yet. Here's Why.
There is also the possibility that Oliver is in some kind of alternate universe or timeline where he has to live out the rest of his days as a result of his part in the Crisis.
And now, Felicity is joining him.
Either way, fans should definitely be worried about the Green Arrow.
Cisco Ramon
I am not going to lie; I am very concerned about Cisco.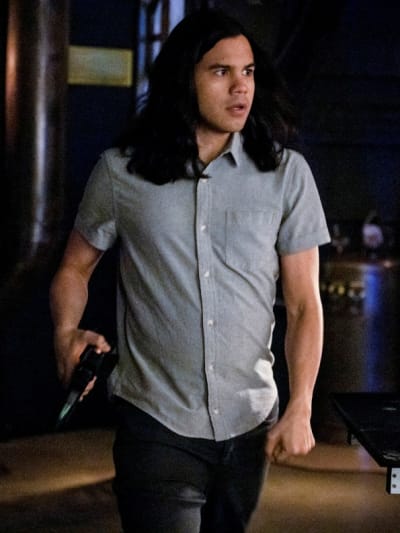 On The Flash Season 5 Episode 22, Cisco takes the metahuman cure, foregoing the part of him that makes him "Vibe."
Given the fact that he is most likely going into the crossover powerless, he is more likely than other heroes to lose his life in the Crisis.
Plus, this would not be the first time the fan-favorite has lost his life. The Flash Season 1 Episode 15 saw the Reverse Flash killing Cisco before Barry went back in time to reverse his death.
Could he die permanently this time?
Here's to hoping that Cisco regains his vibe powers before coming face to face with the Anti-Monitor and his minions.
Ray Palmer
It was sadly announced that the hero known as the Atom is leaving DC's Legends of Tomorrow sometime on this upcoming season, as well as Nora Darhk.
Related: Crisis on Infinite Earths: Everything We Know About the 2019 Arrowverse Crossover
Since this is a character who has a longstanding history with the Arrowverse, starting his arc on Arrow, Ray's death would certainly have an impact on the characters and the fans.
And that's what the Crisis is about, right?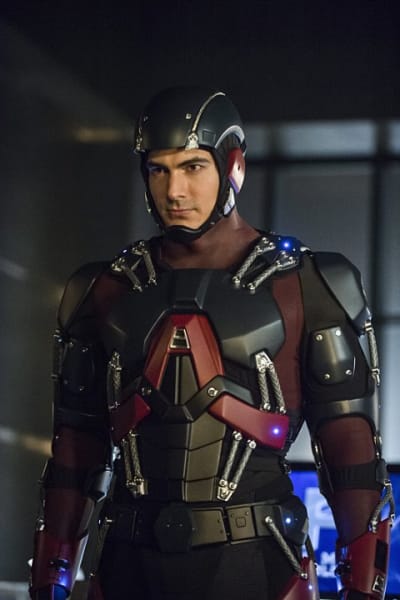 There's no doubt that we will remember this crossover for years to come, and the writers have no problem killing off characters to make sure that happens -- especially if that character is finally happy, like Ray is with Nora, after years of pain.
The moment a character is happy, the fans should prepare for their untimely death.
Lyla Michaels
It was announced that Lyla would finally make her debut as Harbinger in the Crisis on Infinite Earths crossover.
While fans have always known about her comic book alter ego, it has taken almost eight years for the writers to bring Harbinger into play.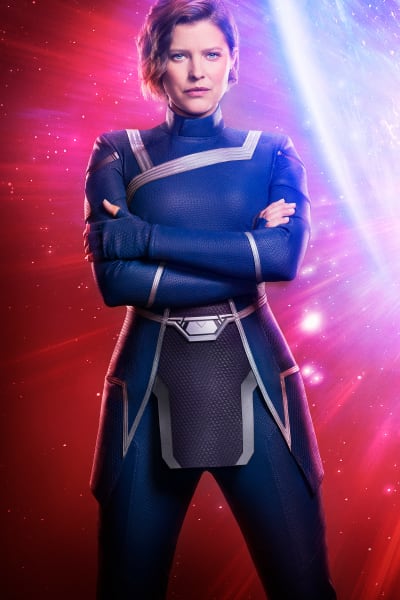 In the comics, Harbinger is the Monitor's righthand woman who (spoiler alert) ends up killing him when possessed by one of the Anti-Monitor's gang of villains.
I'm sure the Arrowverse writers will put their own spin on this event, maybe with Lyla dying this time instead of the Monitor.
There is also no mention of Lyla in the future timeline that was featured on Arrow Season 7.
Perhaps her role as the Harbinger resulted in her death, which might also explain why her son, John Jr., seems to be the leader of a criminal organization in 2040.
Did the death of his mom turn him evil like countless villains before him? We will just have to wait and see.
Brainiac 5
According to the Crisis comics, Brainiac (not to be confused with our Brainy) plays a vital role in working with the villains to take over the infinite Earths.
When Brainiac 5 was first introduced on Supergirl Season 3, there was little information about his history, and there still isn't.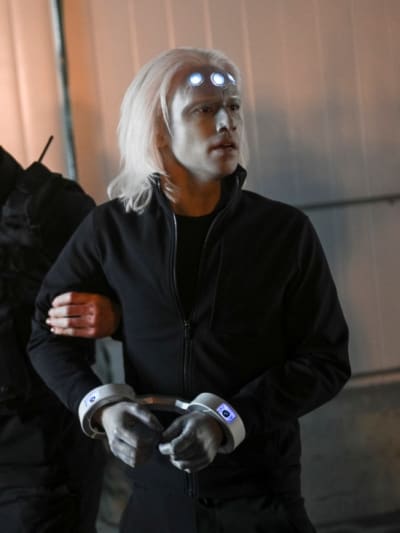 Of course, we know that he is from the future, but we also know that he has heartless ancestors.
Could Brainiac, the cruel villain, be living in the 21st century with the Arrowverse heroes? And might he be introduced during the Crisis?
Related: Get CBS All Access via Prime Video Channels for Hit Shows, Exclusive Originals & Live TV!
If that happens, Brainiac 5 is sure to go up against him, and the ever quirky Brainy might not make it out alive.
Plus, Brainiac 5 was last seen pursuing a romantic relationship with Nia Nal.
That means that it's time to start fearing for his life.
So Arrowverse Fanatics, who do you think will meet their demise on this year's crossover, Crisis on Infinite Earths?
Will it be Oliver, Cisco, Ray, Lyla, or Brainy?
Or do you think it will be someone else?
Let us know in the comments!
Sarah Little is a staff writer for TV Fanatic. Follow her on Twitter.