Madam Secretary Season 4 Episode 13 Review: Reading the Signs

Elizabeth Harlow at .
Are you sick of Very Special Episodes yet? 
Obviously if you're a regular viewer, you don't mind a bit of education to go along with your political thriller. But Madam Secretary Season 4 Episode 13 missed the mark. A big swing and a miss. 
Thank god there were a few bright points to keep us going through the oh-so-clumsy attempt to address youth suicide. 
Henry has finally quit SAD, which is a relief. While it was probably the most realistic of his cover side gigs, it was also the most tedious. Especially after Dmitri's exile to Alaska. 
Fingers crossed, Henry won't be thrown back into yet another black ops group anytime soon. That may be a baseless hope, but I'm clinging to it.
The prospect that Henry would be unable to participate in any more cockamamie national security plot lines may be the single best reason to have Elizabeth run for president after all.
Kids, in public service, and in life, it's not about who gets the credit.

Henry
Maybe not having to write insane story arcs for the McCord pater will give the writers the time to come up with better executed stories for the kids. 
Because, while it was well intentioned, the drama with Allison's roommate was, frankly, a mess. 
Youth suicide is a serious problem and has received increased attention in recent years. It is the second leading cause of death for college students. 
Bravo #MadamSecretary writers for addressing youth suicide & giving a voice to this very real issue in our country. -KC pic.twitter.com/Kb8B5AMutz

— Madam Secretary (@MadamSecretary) March 12, 2018
My problem isn't that Madam Secretary was calling attention to youth suicide so much as it didn't do a very good job about it. 
Elizabeth's remarks about suicide clusters came off as something that the third rate local news reported on, about as real a threat as stranger danger. It's not that they're not real, just that they're not the likely causation.
There was also absolutely no long term development for this story. Lucinda was too much of a nothing character to serve as our entry point to the issue and it was far from believable that Allison was actually suicidal.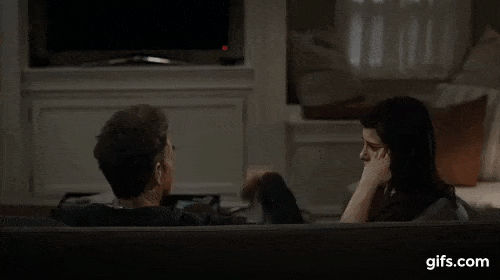 It was brought up that the roommate, Lucinda, had suffered depression and anxiety in high school. Those are real warning signs. If Allison had shown any kind of mental health issues while she was living at home, sure, they should have been worried.
If Madam Secretary wants to take on suicide, there are better approaches to take. Veteran suicide would have been a much more logical approach to the issue, and could even have intersected with youth suicides. 
Katherine Herzer, while not convincingly suicidal, did do a good job of depicting some of the complexities of the situation. She managed to convey the frustration and the guilt of her character extremely well. 
Related: 13 Reasons Why Review: A Captivating, Provocative Thriller
The crisis du jour for the State Department definitely suffered because of the suicide story as well. Instead of half-assing both stories, they should have just focused on one. 
The whole thing with the Sri Lankan president's tea reader was absolutely bonkers. But I was willing to buy into it. It was a little wacky, but it was fun. 
I could have done without the Chinese bribe and the last minute Indonesian deal though. The first seemed out of place based on what we'd seen, and the second makes foreign trade deals look way too easy.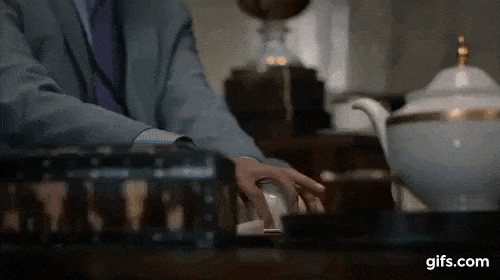 I did like having Ranuga weigh in on the staff's personal lives though. I admit, I'm a total sucker for Daisy and Matt. Oliver Shaw was nice enough, but if the Seventh Floor Sweethearts are thwarted once again, I may scream. 
One of my biggest pet peeves in television writing is constantly teasing an audience with the promise of a couple getting together, but never actually letting them get together. 
Forget jumping the shark, playing with my expectations like that will make me stop watching. You can only delay for so long. 
If you really want something in this world, you gotta, just, own it. Who cares what the spirits say?

Kat
Madam Secretary Season 4 Episode 14 will be a little more focused on the staff, so maybe there'll be some more developments for Daisy and Matt.
The real focus will be on Kat and Jay's efforts to fast track visas for LGBTQ+ refugees. Madam Secretary has always been great at covering controversial real world issues; I expect this will be no exception. 
Of course, nothing is ever easy for our intrepid public servants, and resettlement of refugees is the hot potato no country wants to catch. Jay and Kat will have to scramble to keep relationships from crumbling like a line of dominoes. 
Related: Get CBS All Access via Amazon Channels for Hit Shows, Exclusive Originals, & Live TV!
So how did you think Madam Secretary handled the issue of youth suicide? Should Daisy get back together with Oliver Shaw, or does Matt stand a chance? Has Kat grown on you yet?
We want to hear what you think! Join the conversation in our comments section below!
And remember, you can always watch Madam Secretary online, or read our past Madam Secretary reviews any time.
Elizabeth Harlow was a staff writer for TV Fanatic. She left the organization in October 2018.