Whoa.
I don't think any of us saw that coming, at least not until those last few moments.
On The Big Bang Theory Season 10 Episode 24, another woman makes a move on Sheldon while Amy is away, and when she does, Sheldon's reaction is to go see his girlfriend immediately – and to propose.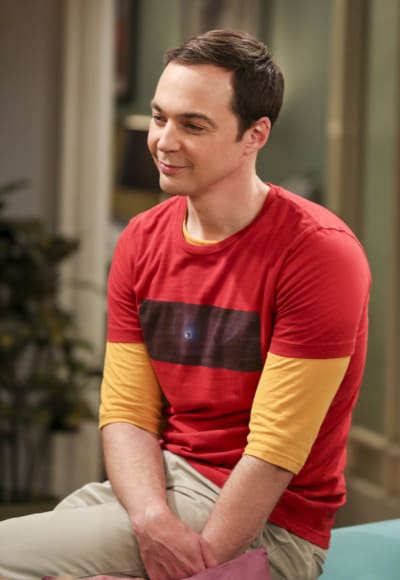 This goes down as one of my favorite moments on The Big Bang Theory ever.
Throughout The Big Bang Theory Season 10, we've seen Sheldon working on himself and his relationship with Amy.
Much of the focus has been on his growth, so to have the season culminate in this proposal is the perfect way to end it.
For Sheldon and Amy to start living together was a major step in the first place, and even having Sheldon move away from his apartment and adjust to living someplace new is significant for him. 
Then to have Amy go away for three months only shortly after he's made that move forces him to learn even more about himself. For the first time, he's really on his own. He seems to handle that pretty well, but he's naturally looking to fill a void.
Of course, Sheldon is oblivious to Ramona's advances at first. He sees her as a friend and can't imagine that she would have a romantic interest in him knowing that he has a girlfriend.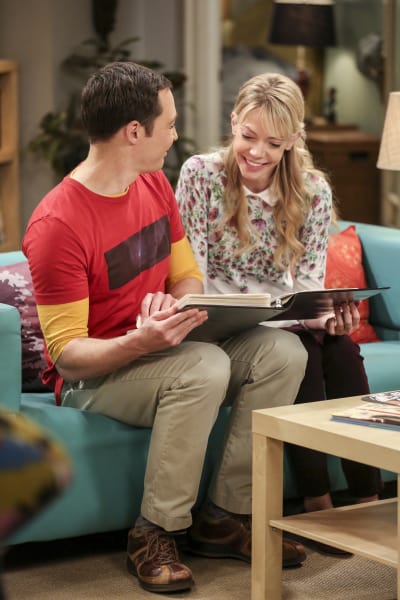 It's yet another thing that Sheldon needs to learn.
Thankfully, he has a whole group of supportive friends who see this coming from a mile away, and they all step in to try stopping it. Bernadette literally gets between them, and the whole group walks Ramona to her car when she leaves the apartment. 
They all literally get between Ramona and Sheldon, one by one, which Sheldon points out is a lot like Mario Cart. (It really is!)
It's endearing to see how they all work together to help Sheldon (and Amy) without Sheldon even realizing it.
It's Penny, though, who sits down to have a serious talk with Sheldon.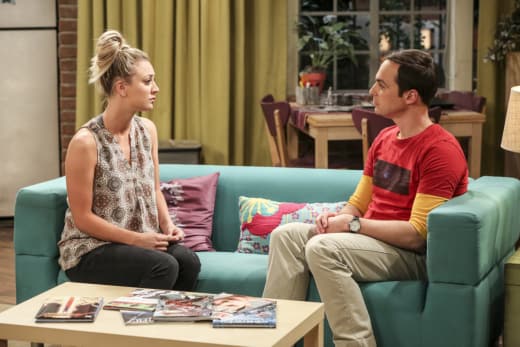 I'm surprised she doesn't get through to him more easily, but when it matters, he realizes that she (and everyone else) had a right to be worried.
What he does is as impulsive as it is logical.
It makes perfect sense that another woman kissing him would send him into action, especially since he's had time to think about his relationship with Amy while she's been gone. 
He heads straight for the airport, gets on a plane, flies to New Jersey, and arrives at Amy's door where he knocks three times. A surprised Amy opens the door to find Sheldon on one knee, holding out the engagement ring that he's been hanging on to for quite some time now.
There's your cliffhanger because we don't get her answer. 
The concern is going to be the way this other woman caused him to want to propose. I don't know how Amy is going to feel about that, assuming she finds out that's the reason at all.
Knowing Sheldon, he'll explain all of that to her without realizing it could actually be problematic.
I hope that's not the case, though! I want to see Sheldon and Amy continue to move forward.
What did you think of this episode of The Big Bang Theory? Share your thoughts with us in the comments below!
Need to catch up on past episodes? You can always watch The Big Bang Theory online right here via TV Fanatic!
Ashley Bissette Sumerel was a staff writer for TV Fanatic. She retired in September 2017. Follow her on Twitter and on Google+.