The Real Housewives of New Jersey: Watch Season 6 Episode 13 Online

Christine Orlando at .
The ladies were back from Florida but nothing may ever be the same on The Real Housewives of New Jersey Season 6 Episode 13 as the twins looked for an apology that probably wasn't going to happen. 
The twins wanted an apology from Teresa Guidice for spreading the rumor about their mother and Rino but Teresa was having none of it. She told one person, Dina and only so Dina could try and derail Amber. That didn't work out so well. 
Melissa checked in with Amber who was headed to her topless photo shoot to celebrate her anniversary of being breast cancer free for five years. Jim rented out an art gallery to display the photos and surprised his wife with a romantic dinner. 
Nicole met Jacqueline and Chris Laurita at Kathy and Richie Wakile's. Even though Nicole had heard that Jacqueline was a troublemaker, the bonded over their kids. Later, Nicole shared the rumor that was started about Rino and her mother as she told the ladies what had happened in Florida. If she's so upset about Teresa Giudice telling others then why is she sharing it herself?
You'll want to catch up on all of the drama before Dina's Lady Bug fundraiser. Watch The Real Housewives of New Jersey online here at TV Fanatic.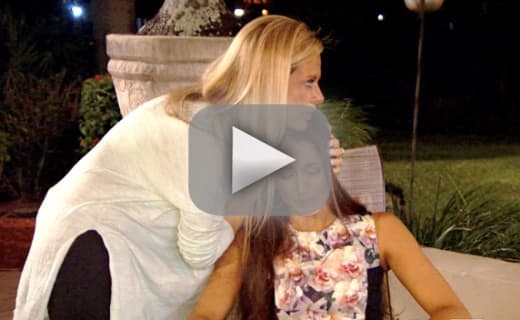 C. Orlando is a TV Fanatic Staff Writer. Follow her on Twitter.