The Real Housewives of New York City: Watch Season 6 Episode 4 Online

Christine Orlando at .
The ladies follow Sonja to the Hamptons to see her charity cabaret / burlesque show. Unfortunately Sonja hasn't rehearsed and ends up rambling on about her ex-husband while shaking her butt in a sexy outfit.
New girl Amanda made an appearance on The Real Housewives of New York City Season 6 Episode 4 and she was rude and obnoxious as she made fun of Sonja, only to kiss up the next day at Countess LuAnn's party. 
When Sonja tried to get Aviva and Carole to reconcile, the feud became heated once again. But it was Amanda and Heather who really got fired up as Amanda threatened to deck Heather in the face and stormed off...but Heather was far from intimidated. As a matter of fact she chased Amanda down as she tried to leave.
Watch The Real Housewives of New York City online here at TV Fanatic.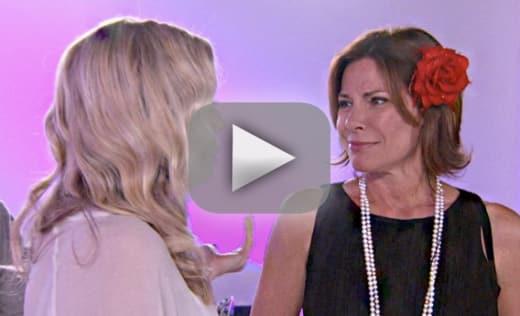 C. Orlando is a TV Fanatic Staff Writer. Follow her on Twitter.