With Intelligence winding down its opening season, and struggling for ratings, the CBS drama embarked on an especially high stakes mission this week.
Of what nature? Only one that involved the threat of nuclear disaster.
Indeed, an infamous hacker known for creating cyberworms was on the loose and threatening a nuclear reactor in California. Gabriel and Riley, therefore, had to track this madman down before he could do any real damage.
How did they succeed in doing so? Watch Intelligence online now for the intriguing reveal: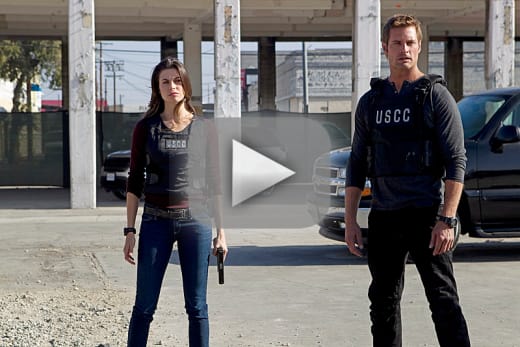 Matt Richenthal is the Editor in Chief of TV Fanatic. Follow him on Twitter and on Google+.