Fox TCA Rundown: No Glee Spin-Off; Renewals for Fringe, Terra Nova, House?
Matt Richenthal at .
Fox entertainment president Kevin Reilly was at the center of a barrage of questions from reporters today, as he took the stage at the Television Critics Association winter press tour.
How will Glee handle season four? Will there be a Fringe season five? Read on for answers to these questions and more...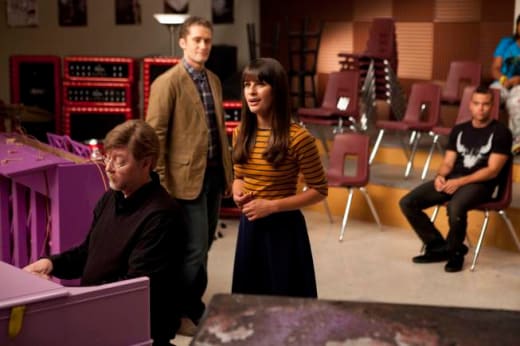 Glee will graduate its seniors. However, "there will not be a Glee spinoff," Reilly said. "But those characters will graduate and it's led to a very interesting idea that I think is going to really give us something cool to dig into next season."
Reilly confirmed Lea Michele would be back, but wouldn't commit to Chris Colfer, simply adding that the expanded ideas for season four are "cool" and "different" and, ultimately, "a good thing for the show."
Will House conclude this season? Reilly has not yet met with creator David Shore, but plans to soon and said: "It [is] going to be a close call."
A decision will also be made soon on Terra Nova, which Reilly acknowledged "was hunting for itself creatively through the season." The show would need to go into production within the month if it is picked up.
As for Fringe, Reilly was blunt in his assessment of a fifth season: "We lose a lot of money on the show. At that rating, on [Friday] night, its impossible to make money. We're not in the business of losing money... [But] I'm not doing the soft cancel here. That's another decision we will have to make."
Matt Richenthal is the Editor in Chief of TV Fanatic. Follow him on Twitter and on Google+.