John Corbett will return to Parenthood this fall, bringing with him a complex love triangle, according to producer Jason Katims.
The actor, who debuted last season as Sarah's alcoholic ex, Seth, will appear on multiple season three episodes, an exciting casting note that coincides with Jason Ritter's reprisal of Mark.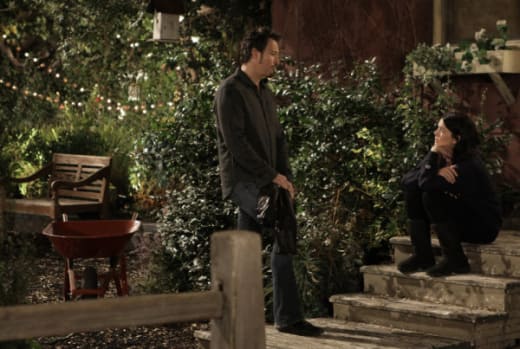 "Just when everything seems to be going well between Sarah and Mark, Seth shows up and he's kind of in a darker place than he's been," Katims told Michael Ausiello. "And so you see Sarah really having to struggle with wanting to help him and be there for him, but also at the same time [be fully present] in this relationship with Mark that's really good and healthy."
Parenthood returns to NBC on September 13. Visit our spoilers section for more on what's ahead.