Warning: major drama is ahead for the Bravermans this fall.
Granted, this is nothing new on Parenthood. But the issues at the heart of season three will center around impending babies, as Julia and Joel decided to adopt to close out season three, while Adam and Kristina received news that they're expecting.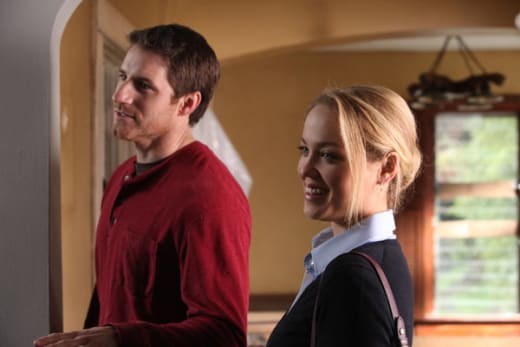 "Julia really wanted a baby so badly. I think it may be a little hard for her to adjust to suddenly the other Bravermans getting a chance," Sam Jaeger teased to TV Guide about what's ahead. "I have a feeling we'll see some feelings of envy."
Expect Sydney, especially to have to make adjustments if/when her parents bring in another, non-blood-related child.
Elsewhere, Producer Jason Katims adds that Max's Asperger's Syndrome and Haddie's college plans will put pressure on Adam to find a new job.
"Adam's got to figure out something else that he's going to do for a career and I think that's an interesting thing to explore. He's a guy who's not necessarily coming in for an entry-level position. He's expecting something that is not that easy to find in this period of time. He really has to be creative to figure that out."
Read the full interview, with more teases and spoilers, at TV Guide.