The Vampire Diaries Round Table: "Let the Right One In"
Matt Richenthal at .
Welcome to the latest edition of The Vampire Diaries Round Table!
While our staff is worried about Stefan and his new eating disorder, we've managed to keep ourselves composed enough to answer a few questions about "Let the Right One In."
What did you think of the episode? What do you think about the issues raised below? Leave a comment. Let us know...
More disturbing scene: Stefan getting tortured, Stefan sucking Elena's blood or Damon snapping that lady's neck?
M.L. House: I knew it was coming, but I've still gotta go with the blood sucking. The look on Elena's face was a combination of orgasmic pleasure and outright disgust. She may need to give Sookie Stackhouse a call. Dating a vampire just got a lot more complicated.
LJ Gibbs: Stefan getting tortured. Those scenes were almost too graphic, and made even more haunting by the fact that Frederic may be the creepiest life form ever. He makes Damon and his mass-murderous, neck-snapping tendencies seem downright tame. The sucking of blood, while also grotesque, is not something I'm shocked by on a show called The Vampire Diaries.
The Barnacle: Stefan's torture scene. It was disturbing how turned on my girlfriend got at the sight of his abs.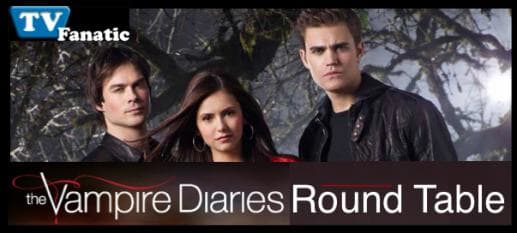 What will be the fallout from the discovery of Vicki's body?
M.L. House: Matt's mom is definitely gonna fall off the wagon. Way, way off the wagon - and hopefully right into Damon's bed again. Those two are hot together.
LJ Gibbs: Jeremy resorts to whining a lot, and/or heroin use.
The Barnacle: A major political cover-up. Mayor Lockwood will have to keep the way Vicki died a secret, which should give us a fun look into yet another aspect of Mystic Falls: its elected officials.
Do you miss Bonnie?
M.L. House: Wait, witch character is she again? (Sorry.)
LJ Gibbs: Who?
The Barnacle: Like the deserts miss the rain. We already have vampires and, by the look of next week's preview, a werewolf. We need some more witch action in town!
Alaric and Damon as partners in vampire crime: Like it or love it?
M.L. House: Absolutely love it. I'm always a sucker for enemies that are forced to work together, especially when one of them turned the other's wife into a vampire. Awkward alert!
LJ Gibbs: Love it. What a fun alliance this was to watch. Hopefully we haven't seen the last of these two on the same side. I especially enjoyed Damon's casual rehashing of Alaric's failed attempt to kill him, followed by his non-death. These things happen when you're a vampire or a trying to murder one.
The Barnacle: I don't understand it. Why would Alaric EVER trust Damon? He should be torturing Damon instead, in order to learn more about Isobel's fate.
Do you trust Harper?
M.L. House: Yes. Stefan himself is proof that not all vampires are evil.
LJ Gibbs: I don't know if trust is the right word, since we're talking about a bloodthirsty vampire, and you saw what happened to the most moral of them all last night. But he seems pretty nice.
The Barnacle: No. I predict he's just luring the Salvatores into a false sense of comfort and then, when they least expect it, he'll attack.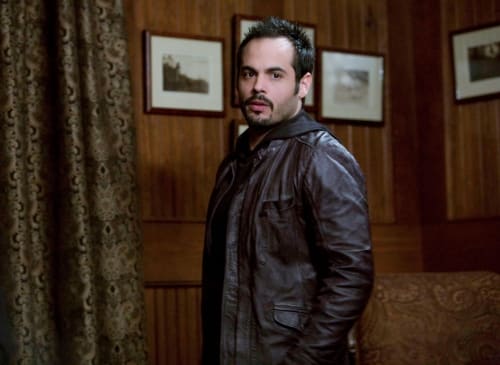 Matt Richenthal is the Editor in Chief of TV Fanatic. Follow him on Twitter and on Google+.