Reality TV Recaps: America's Next Top Model, Top Chef 04/17/2008
Matt Richenthal at .
What, did you think our recaps of Big Brother, The Real World and American Idol completed the review of last night's reality television?!? Puh-lease! America's Next Top Model and Top Chef take exception to that notion...
America's Next Top Model: Camera pans to a body on a pile of crumpled white sheets. It's Dominique, she's just waking up, and she looks like...well like Dominique. We get a montage of shots as Dominique diligently applies various CoverGirl products to her face... -- TV Squad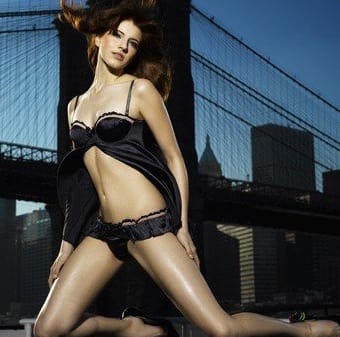 Top Chef: Beer! Whoo-hoo! The cheftestants sample a bunch of frothy brew, then pick one variety and make a "simple pleasures" dish that pairs well with said beer. Spike continues to annoy by saying that all beer tastes the same to him... -- Zap2It
Matt Richenthal is the Editor in Chief of TV Fanatic. Follow him on Twitter and on Google+.