If two heads are better than one, imagine what a million could do.
Jeremy Piven stars in WISDOM OF THE CROWD, an intriguing new series about a Silicon Valley tech icon who takes crowdsourcing to the next level.
Driven by trying to find his daughter's killer, he creates a platform for people around the world to submit and evaluate evidence for criminal investigations.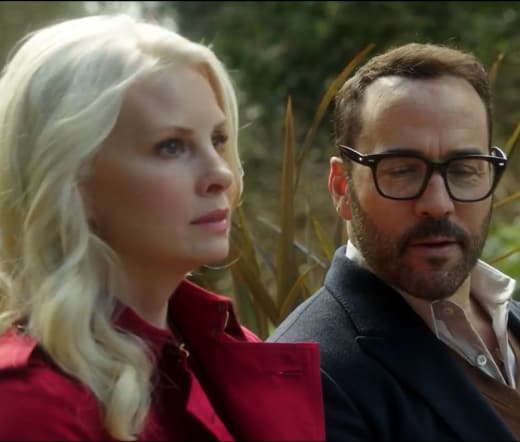 He launches a new company with a staff of specialists—passionate experts who sometimes work outside the confines of the law—ultimately revolutionizing crime solving in the Bay Area.
It sounds like a frightening prospect at first, but the crowds don't overstep. They wait patiently for authorities to move in and do the hard lifting.
Honestly, I have to wonder if that's how it would work in the real world.
With the way Samaritans like to get involved with a situation, vigilante justice could easily creep into being.
But not from what we're shown of Wisdom of the Crowd.
Richard T. Jones, Monica Potter, Natalia Tena, Jake Matthews and Blake Lee also star in this interesting new drama coming to Sunday nights at 8pm this fall.
That's an early time slot, so it should be one that the entire family can watch together. 
From the music used and the feel-good way the SOPHIE program appears to work, this might very well be the next This Is Us type of program, one that unites a nation with the types of stories being told.
Jeffrey Tanner seems like a man hoping to atone for his bad marriage and make up for the loss of his daughter, and his amazing program will be helping people whether he intended it to or not.
While he wasn't going to use it for anything but finding the real killer of his daughter, Mia, he's likely to become a changed man by opening up his heart and changing the lives of many others along the way.
Sunday night will be a good place for this one.
What do you think? Are you ready to have Jeremy Piven, Monica Potter and Richard T. Jones driving home some feel good drama?
Hit the comments!
Network:

Tag:

Related Videos:

Uploaded by:

Uploaded:

Duration: