On Valor, the boundaries between military discipline and human desire are tested on a U.S. Army base that houses an elite unit of helicopter pilots trained to perform clandestine international and domestic missions.
The drama unfolds in the present as well as in flashbacks to a failed mission involving one of the first female pilots in the unit.
Ultimately, they'll be uncovering layers of personal and government/military secrets, leading to a season-long plan to rescue a group of MIA soldiers.
It looks like The CW is growing up.
From a handful of comics shows to two soapy dramas and two romantic comedies comes a military drama with high stakes.
There are POWs, high stress situations, drug addictions because of the heavy costs of lies made in the heat of of the moment and a lot more.
Lives are on the line as men and women make split second decisions to keep themselves and others safe.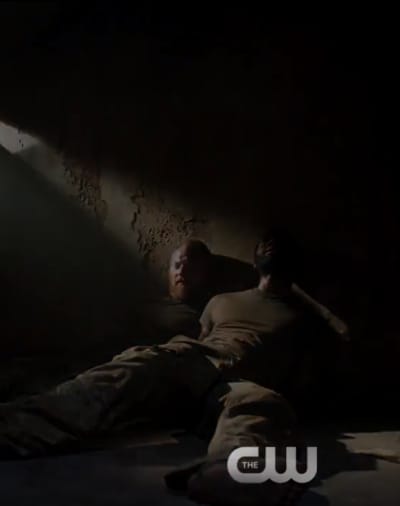 They don't always make the right decisions, and from the look of Valor, those decisions are going to come back to haunt them.
The cast looks very good, and while other military offering on other networks are straight up heroic, this one is blurred.
In fact, the phrase blurred lines is found right in the trailer, below.
It could be really good, but The CW hasn't had a good track record of trying to find it's new material off the beaten path of what it knows best.
How far off of that path are you willing to walk to find something new and different on the network?
Would a military drama on The CW be something you'd be willing to watch?
If not, why not? How does the cast and initial plot dynamic stack up for you?
Let us know as much as you can about your feelings on all of the upcoming projects in the comments of each new show.
We want to make sure we're giving them the best coverage possible!!
Network:

Tag:

Related Videos:

Uploaded by:

Uploaded:

Duration: