UnREAL Official Season 3 Trailer: Let's Get This Sausage Party Started!
Rebecca Eisen at . Updated at .
Is it just me or has it been forever since the UnREAL Season 2 Episode 10?
Lifetime got us hooked on UnREAL, the critically acclaimed drama that tells the story of what goes on behind the scenes of the dating show Everlasting, modeled after ABC's The Bachelor. Then they left us high and dry.
But GOOD NEWS for those of us who've been jonesing for UnREAL's return.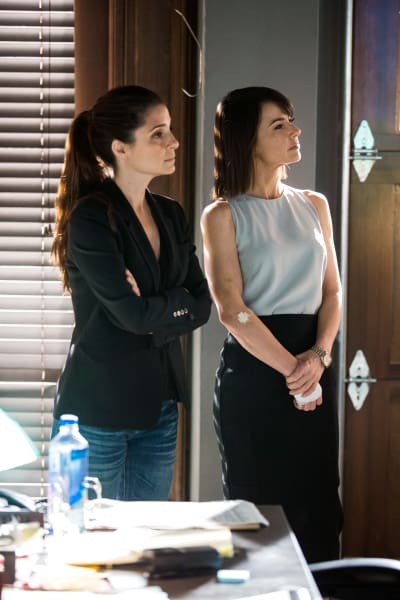 The wait for a new season of UnREAL is finally (pretty much) over! After more than a year and a half, the third installment of UnREAL will finally make its debut on February 26th, 2018.
If you watch UnREAL online, you know at the end of UnREAL Season 2, we saw Rachel (Shiri Appleby) and Quinn (Constance Zimmer) back on top, once again cleared of all responsibility for the havoc they wreaked on-set of Everlasting. But if you thought girls ruled UnREAL last season, you ain't seen nothin' yet.
Rachel and Quinn are still Everlasting's queen bees behind the scenes, but there's a new female force coming in hot, and she's taking center stage in front of the cameras.
That's right, Everlasting has traded their egotistical male suitors for a serious femme fatale.
The new suitress, Serena, is a Silicon Valley mogul-minx. She's blond, ballsy and not about to lie down for anyone, especially not for Rachel or Quinn.
In the trailer, Serena makes an early power play in front of the Everlasting cast and crew, announcing,"From now on, the only rules are the ones I make." So far, she's making the 'Money-Dick-Power' duo look like a pair of pussycats.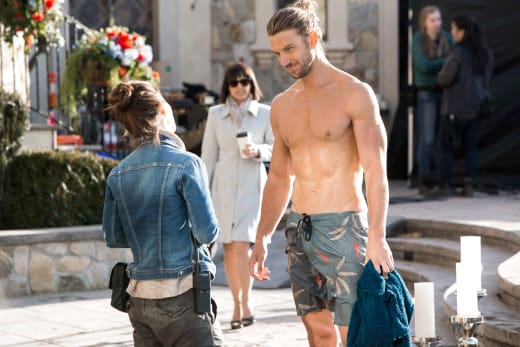 And since Serena doesn't trust Rachel "as far as she can punt her," she and Quinn could be in serious trouble, particularly with the temptation of all those new seriously-sexy male suitors.
No, SERIOUSLY. Are you ready for the new season of UnREAL to FINALLY premiere February 26th, 2018 on Lifetime?
I know I can't wait to review every minute of the salacious panty-dropping drama.
In the words of Quinn King, "Let's get this sausage party started!"