One of the best shows on television will return with new episodes on September 23.
And we can't wait.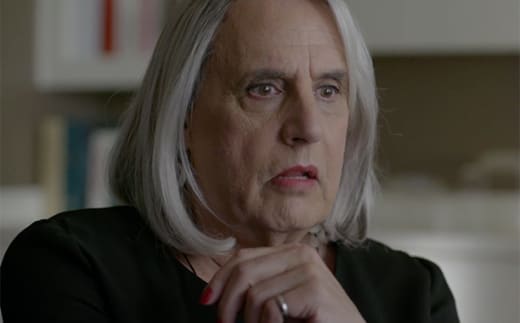 Transparent Creator Jill Soloway, star Jeffrey Tambor and others associated with the Emmy-winning show sat down on Sunday for a panel discussion with the Television Critics Association.
Previewing footage of of the upcoming third season, which finds central character Maura Pfefferman getting a plastic surgery consult, the team offered a few insights into what we can expect from Transgender this fall.
"Season three, the theme is to come out of your shell," said writer Our Lady J, explaining that a key flashback will take place when a 12-year-old Maura is struggling with her identity.
"Most people think of someone who has transitioned is as going from male to female, not as being assigned the wrong gender at birth," she adds.
The series has already been renewed for a fourth season and writer Amy Landecker sees no shortage of stories it can tell going forward:
"There are a lot of things that people who write on the show have never been able to share or explore on this format."
Tambor, meanwhile, says he still finds himself settling into the role of Maura, though he has at least one major reason to feel safe in her shoes.
"I trust Jill within an inch of my life," the veteran actor told reporters.
"I don't know if I could quite express this ... Neither Maura nor Jeffrey sometimes will know what happens in a scene."
Sign up for a FREE AMAZON PRIME trial in order to watch Transparent and check out the intriguing teaser below:
Show:

Tag:

Related Videos:

Uploaded by:

Uploaded:

Duration: