Are you ready to return to the perilous world of The Walking Dead?
The Walking Dead Season 7 is just one month away and we finally have some insight into Ezekiel's kingdom. 
Pretty much all of the promotional material for the show has focused squarely on Negan and his trusty bat, Lucille.
In fact, Negan and Lucille are the focus of the Season 7 Key Art. They're just getting started. More death? More mayhem?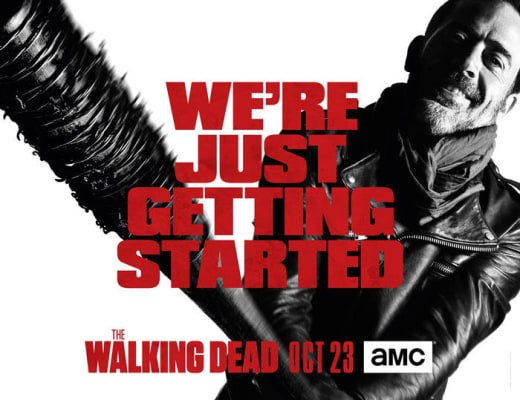 It's great that we're now getting to see what to expect from the other storylines. 
Negan being the sole focus of the show would get old really quickly. 
Now, it seems like we're going to be spending a considerable amount of time with Ezekiel and Shiva. 
That's by no means a bad thing, but it wouldn't hurt AMC to move the premiere forward a few weeks. 
The level of anticipation for these new episodes is just crazy. 
Ezekiel is going to be a great addition to the cast.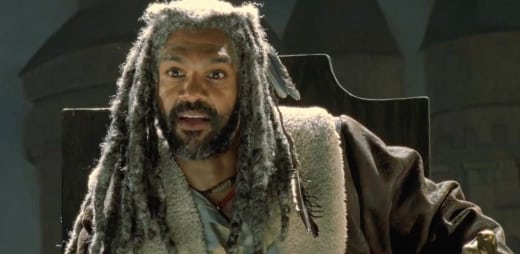 You can tell that based on the promo alone. 
Who doesn't want to see a lion killing off the walkers?
It's about time the walkers were taught a lesson and it looks like Shiva will be the one to do that. 
Tara played a big role in the trailer. 
If you recall, she was still a bit messed up after losing her girlfriend. 
It looks like she'll be keeping active in the aftermath and will make sure to avenge her in any way she can. 
Meanwhile, Morgan finds himself fighting with some walkers while out looking for Carol. 
I genuinely had to rewind as I thought one of the walkers was Carol. 
After going frame-to-frame on the video, I can confirm it is not her.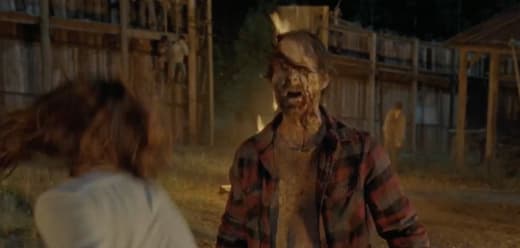 Remember you can watch The Walking Dead online right here on TV Fanatic. Get caught up now!
Have a look at the new trailer below:
Show:

Tag:

Related Videos:

Uploaded by:

Uploaded:

Modified:

Duration: