The Resident Promo: Who Will Be Exposed?!

Jasmine Blu at .
After a brief segue on The Resident Season 1 Episode 8, we'll be back to the driving arcs on the show on The Resident Season 1 Episode 9.
Bell's tremor remains an issue. He has been attempting to keep it under wraps by taking some off the record meds under the suggestion of an unknowing colleague, but it's not a permanent fix. 
Claire is implementing a new proposal at Chastain Memorial that would have more surveillance throughout the hospital. That means Bell's chances of being exposed skyrocket. 
How long does he have before Claire catches wind that he's one of the biggest liabilities the hospital has? 

Related: The Resident Review: Family Affair
Conrad has joined Nic and Devon in the fight against Lane. Lily's health continues to decline and Nic refuses to let up.
Lane's ontological study is one of the most raved about aspects of the medical facility and she's raking in the big dough as well as praise and glory.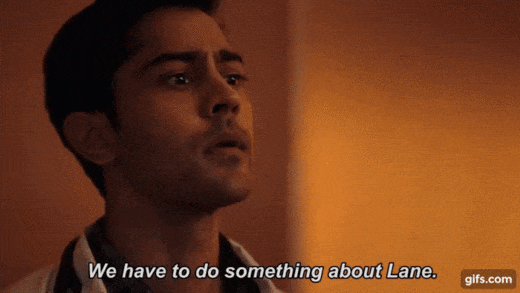 Nic, Conrad, and Devon may be closing in on her. Will they find a way to expose her once and for all? What will be the ramifications in a hospital that covers up to save its own image and ass?
Related: Stream your favorite British shows anytime, anywhere, commercial free with Acorn via Amazon Channels! 
Lane Hunter is a renowned oncologist, it would be her word against a group of individuals who don't have the same clout.
The promo also teases that someone, likely someone we adore, may pay a huge price -- the ultimate price. The question is in what way? 
All you ConNic fans may one to pay attention to this hour because Conrad's ex-fiancee will be admitted to the hospital. Yes, you guys, he was ENGAGED! 
There is plenty of time to catch up on this series if you haven't yet. You can watch The Resident online here via TV Fanatic! 
Check out the promo for "Lost Love" below!