The Resident Promo: The Weight of the World!

Jasmine Blu at .
Does this mean Marshall lives?! 
Resident Fanatics can breathe a sigh of relief because it looks like maybe, just maybe, Marshall Winthrop lives to see another day. 
As you recall, he was in a worrisome position on The Resident Season 2 Episode 9 when he started to code on the operating table after surgery. 
Of course, this is The Resident, and they are often full of surprises, so maybe it should be a small sigh of relief, for now. 
One of the most striking things about the promo is the haunting rendition of "Under Pressure" playing. It's perfect and fits the mood. I love it! 
Related: The Resident: 21 Reasons Season 2 Is the Best So Far!
What also stands out is Devon, who is featured prominently. There is nothing in the promo to tip us off as to whether or not Julian survived her crash. It does appear as though Devon may still be reeling from his troubled personal life.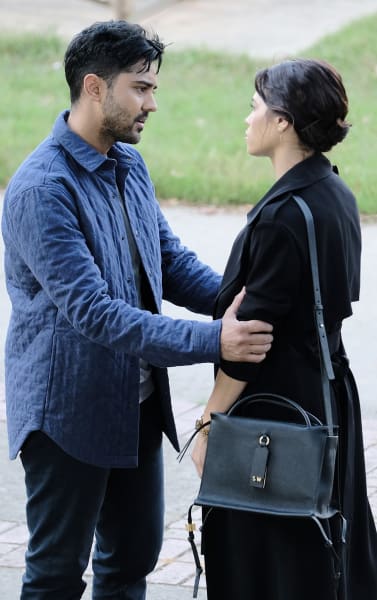 That said, he's also shown to be thriving in his professional life. Conrad is looking on like ever the proud papa and quick to agree when a grateful patient showers Devon with praise and accolades for helping and saving her. 
Mark me down as excited and pleased with the hint of Conrad and Devon bromance!
There's also some of that adorable Mina and Devon sibling-y goodness too.
She was one of the first to notice the downward spiral he was taking in his personal life, and she may be the first to pull him out of the dumps when he needs it most. 
Devon can be heard asking Mina why she's helping him. "Because you need it," is her Mina-like response. The friendship between the two of them is the cutest thing ever. 
Mina goes to bat for her friends, so Devon is in the best hands. 
Related: 13 Stuttering Shows That Made a Comeback in 2018! 
Meanwhile, inquiring minds would love to know: what's going on with AJ? He mentions that the OR is a sacred place, but in a blink and you miss it moment, you can see him throwing some equipment in the OR, but why?!
Elsewhere, Bell reminds everyone that he's a surgeon first and foremost, and that is all that matters to him. Could those be the words he says before he saves Marshall, or is that in reference to something else? 
Related: 21 Breakout Characters of 2018
Bell has kicked ass in the surgical field this season, so I can't be mad at the guy. 
Also, who is that handsome guy Nic is speaking to about passions, and why is she gloved up and about to administer medicine outside of the hospital and to who?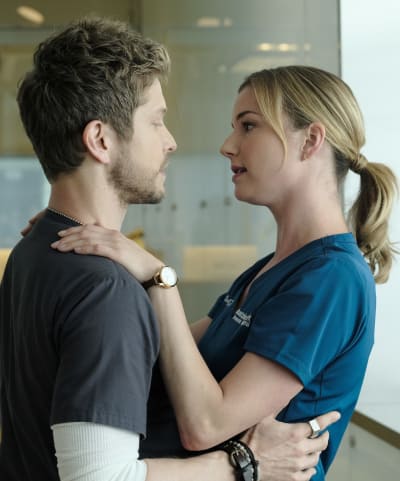 The haunting, slow, and melodic "Under Pressure" sets the tone for an exciting promo of our favorite doctors and nurse saving lives, dealing with personal demons, and more! 
Related: Get Cinemax via Prime Video Channels for Hit Movies & Series that Keep You on the Edge of Your Seat!  
Are you as impatient as I am for new episodes?! Check out the promo below! 
The Resident returns January 14. Until then, you can watch The Resident online here via TV Fanatic!