The Resident Promo: Nic vs. Lane!

Jasmine Blu at . Updated at .
No one is staying in their own lane on The Resident Season 1 Episode 4, and everyone is coming after Dr. Hunter.
Nic has taken notice that Lane Hunter is giving her patients an extraordinary amount of chemotherapy, and she won't rest until Dr. Hunter addresses her concerns.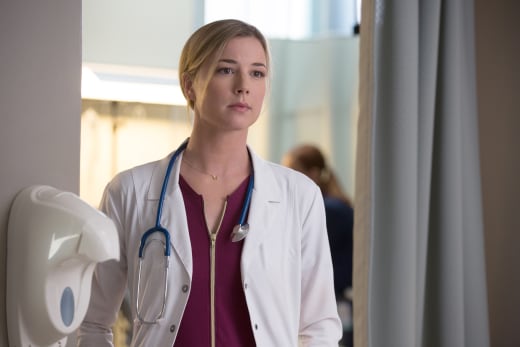 Hunter's motives for her clinical trial are not all altruistic as she's making quite the profit at the expense of her dying patients.
One of those patients is Lily.
Lily is a long-time patient at the hospital and has stolen the hearts of many of CPMH's finest. Nic's suspicions have caught Conrad's attention as he's willing to enlist the help of some of the others to save Lily. 
At this rate, most of the staff at the hospital are no strangers to bending the rules, but this time, it may be the riskiest yet.
So far, Conrad and Lane have been cordial with one another, and they even appear to have a mutual respect for one another, but that may all change.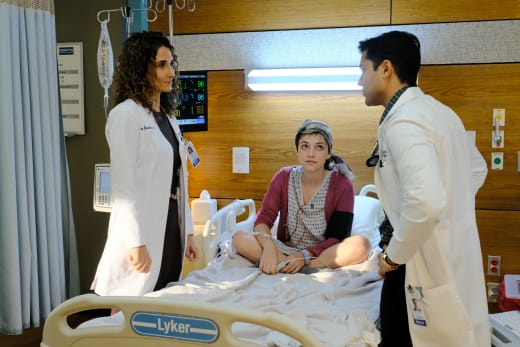 Whatever it is Conrad has planned, he's challenging Dr. Hunter, and it does not look pretty. It may lead to quite the confrontation between the two of them. 
Conrad isn't afraid of a little conflict, and we certainly aren't opposed to watching it.
Elsewhere, an error will cause Conrad to mix-up a death notification, and he'll do whatever he can to rectify it. 
Fellow renegade, Mina, will be benched when she oversteps her bounds. 
You can watch The Resident online here via TV Fanatic!
Check out the promo below and sound off in the comments!