The Resident Promo: Nic Won't Go Down Without a Fight!

Jasmine Blu at .
There's a new 'ship on The Resident Season 1 Episode 11, and they're the epitome of a power couple.
So, what are we calling this diabolical, devious duo? BellHunt? HunterBell? Bellane?
Whatever it is, they're here to do some serious damage.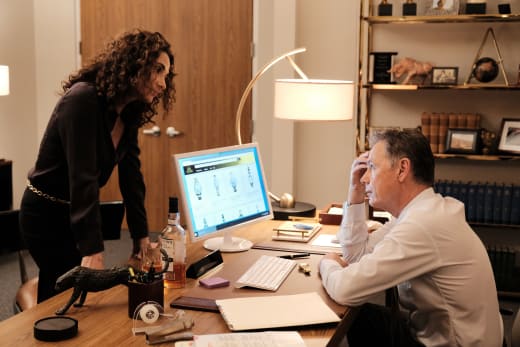 HunterBell, killer of patients and destroyer of jobs have Nic in their sights. Just as we expected, Lane is pinning Lily's death on Nic, and the hospital will comply.
In Bell's defense, he probably doesn't know anything about Lane tampering with the potassium. It's hard to say how he would have reacted if he did though.
Related: The Resident Season 1 Episode 10 Review: Haunted
Lily's family is filing a lawsuit against Chastain, and Nic has been named in it.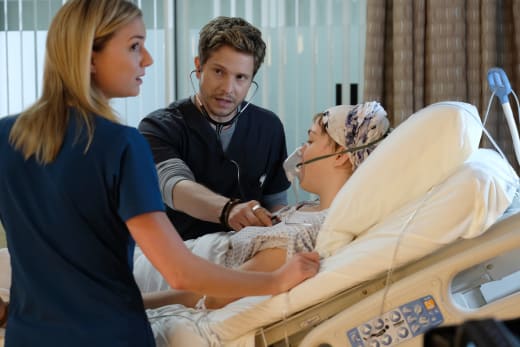 But let's pause for a cause and digest this tiny bit of "WTF?" information.
Lily had a freaking family? Where the hell were they while she was sick and going through chemo? Why are they finally making their presence known after she died?
It's crazy to think that someone other than Nic, Conrad, and Devon could have been advocating for this young woman well before she became a fly caught in Lane's web. If she had family around when she needed them most, maybe this situation would have ended this way. 
Related: The Resident Season 1 Episode 9 Review: Lost Love
I don't like them already, and that's aside from the fact that our favorite nurse practitioner is about to get screwed over.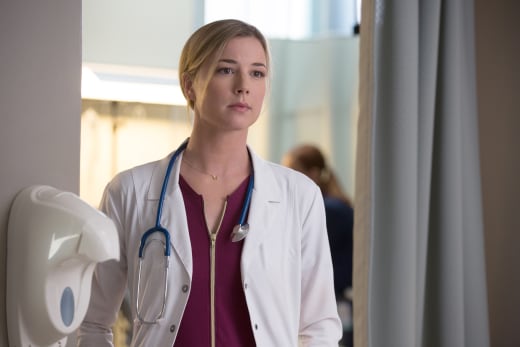 The hospital didn't want to fork over anything when they accidentally removed the wrong testicle of a patient. They sure as heck don't want to deal with a wrongful death suit.
Given HODAD'S track record, it's a wonder this hasn't come up often. It's true that the third leading cause of death in the US is medical error. Bell is the reason for that statistic. 
Related: Watch Real Lives, Real Stories, & Real Celebrities on Reelz Channel via Prime Video Channels!  
Little does Lily's family know, this was deliberate.
Nic knows she's the fall guy in this scenario, but she's putting up a fight. "I am done coloring inside the lines of a system rigged against me" Yassss Nic!!
She will enlist the help of Conrad to find proof to save her job and reputation and hopefully bring Lily some justice.
It appears as though Conrad may attempt to appeal to Claire. Based on all that coup talk between lane and Bell, Claire may be a long shot.
Related: The Resident Photo Preview: Ghost from the Past
It's game on!
If you want to see how Nic got to this point, you can watch The Resident online here via TV Fanatic!
Check out the promo below!