The Resident Promo: Bring on the Daddy Issues!

Jasmine Blu at .
The Resident gave us the best episode of the series so far on The Resident Season 1 Episode 5 with a seriously intense hour that left fans on the edge of their seats.
The ending, however, was a jaw-dropper. It turns out that the new investor that Bell and Claire met with, and who chose to invest in Lane's risque Oncology study, is none other than Conrad's father!
Conrad was very vague about his relationship with his father, but he made one thing abundantly clear: his father is not a good man.
The Resident Season 1 Episode 6 will have the two exchanging words after that cliffhanger that had the two coming face-to-face. 
Conrad is usually confident and self-assured, but will the presence of his father have him rattled? It appears so.
Nic wants to be a support and talk things out with him, but once again, he shuts her down.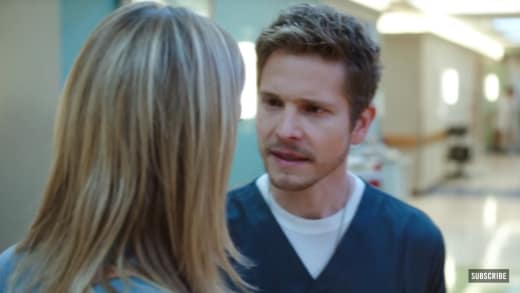 He's not ready to talk about his personal life or his apparent turbulent relationship with who he considers a terrible man, but he could also still be reeling and hurt after witnessing Nic and Jude leaving the hospital together.
He still has feelings for her, and he's clear about that, but she needs more than he's able to give her right now.
Conrad's dad has ulterior motives, of course. From the promo, he plans on opening up his own hospital and he wants Conrad to run it for him.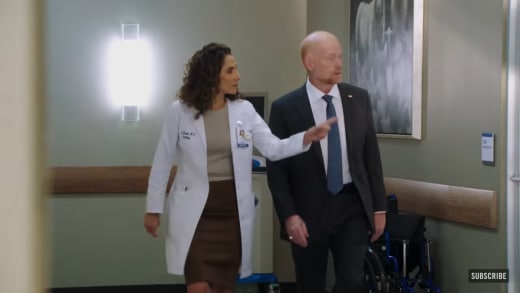 Something tells me that Conrad will decline, but his father won't just take no for an answer. 
Don't forget to check out our The Resident reviews! If you need to catch up on the series, you can watch The Resident online here via TV Fanatic.
Check out the promo for "No Matter the Cost" below!