We're being treated to another trailer for Netflix's upcoming foreign language series, The Rain.
A post-apocalyptic thriller, this one is set in Scandinavia and follows two Danish teens who, when a brutal virus kills most of the people after what has always before been a refreshing rain, emerge from a bunker six years later.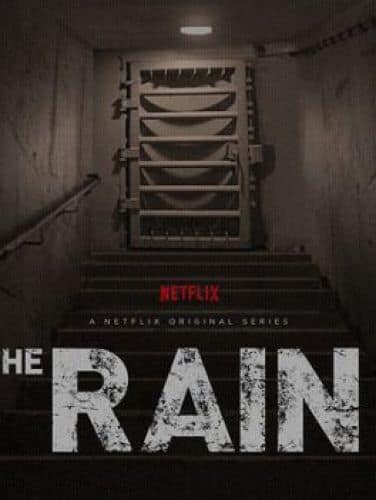 And YES, I have verified with Netflix that you will have the option of watching a dubbed series in ENGLISH, just as you could their previous foreign-language hit, Dark, so don't let the subtitles put you off.
The truth of the matter is something is lost in translation whether you watch subtitles or dubbed versions, so beat yourself up if you choose one over the other. 
Related: The 100 Season 5 Preview: Welcome Back, Nothing is How You Left It
It doesn't make you a bad person to choose dubbed, as long as you give foreign-language created television a chance. Maybe you'll love it enough to watch it a second time through with the subtitles to get the full experience of both visions. 
Personally, I love trying to learn a few words of a new language through subtitles. It probably doesn't work like that, but it's worth a shot.
That's especially true when something looks as good as The Rain. 
Rain has always been known to wash away the evils of the world, not bring them to the masses. 
One shot in the trailer has me particularly curious about the survival of the group and worried over their future. I'm expecting part The 100 part Lord of the Flies as a band of youths, set free from their collective past and societal rules, has the freedom to be who they want to be.
Related: Ian Somerhalder Lands Lead Role on Netflix Vampire Drama!
In their struggle for survival, they discover that even in a post-apocalyptic world there's still love, jealousy, and many of the coming of age dilemmas they thought they'd left behind with the disappearance of the world they once knew.
Be sure to watch the trailer in its entirety and pray for sunny skies when The Rain drops on Netflix May 4, 2018.